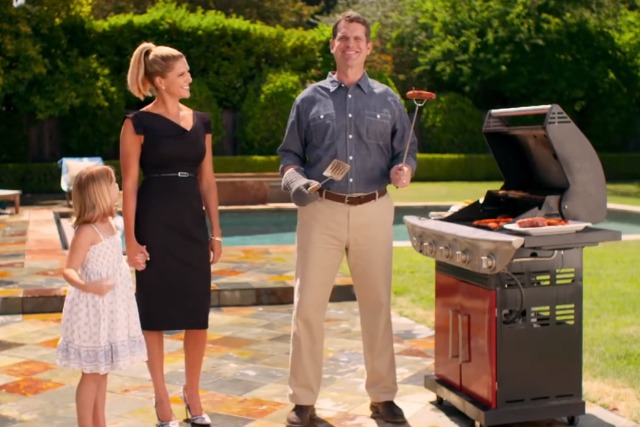 Dockers Partners with Jim and Sarah Harbaugh to #StopDadPants
As much love as we have for our dads, there is probably something in their wardrobe we would like to change; like their ill-fitting pants. Seizing upon this insight, Khaki garment label, Dockers has come up with the #StopDadPants campaign to save all fathers from the fashion disaster.
The brand's commitment to this pressing mission goes as far as recruiting campaign ambassadors to support it.
The latest ad stars Sarah Harbaugh - the wife of NFL's 49ers coach Jim Harbaugh – who makes dramatic statements about the said issue and its effects on family life. In her satirical performance, she shares her personal experience and talks about the time her husband went through the "dad pants" phase.
The ridiculous over-exaggeration gives the ad a fun factor and Mrs Harbaugh's decent acting grabs the audience attention, but is that enough to keep eyeballs on the screen?
Once we realise the video is a satire, expectations grow, but demands are not satisfied. The humour is not maintained, leaving the audience deflated in the end.
As much as we like the idea to get dads into a well-fitted pair of pants, the concept used to promote it, is not unique. In fact, the ad has a similar feel to last year's popular video by Taylor Orci, "Bitchy Resting Face".
However, even recycled models can prove successful when well-executed. The Dockers ad will most likely not make the top of the charts but it will probably get a respectable number of views that just might help the brand to expand their audience base.