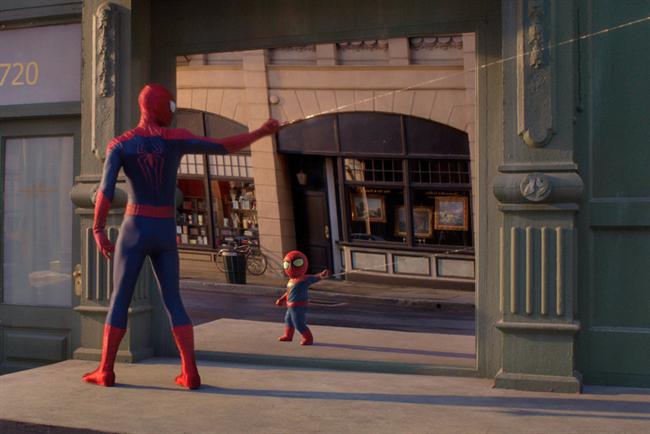 Evian: Spider-Man - The Amazing Baby & Me 2
When Evian was looking for someone to front the latest chapter in its highly-successful online campaign "Live Young", it's no surprise it turned to the biggest webslinger of them all - Spider-Man.
After all, what's not to love about your friendly neighbourhood Spider-Man?
Created way back in 1962, the Marvel comic book superhero boasts mass appeal among a number of different generations.
The sight of seeing a cultural icon having a dance-off with a younger version of himself was always going to attract the attention of the web (geddit?).
The timing of the campaign - just before the release of The Amazing Spider-Man 2 - was also perfect, ensuring the ad would benefit from the buzz surrounding the launch of the highly-anticipated Hollywood movie.
Throw in the fact that it follows hot on the heels of the success of Baby & Me - the third most-shared ad of 2013 - and that is boasts a very cute and hilarious baby Spider-Man performing some pretty slick dance moves, and you don't need a Spidey-sense to work out that the ad is almost certain to be a big hit online.
Certainly, the signs are already there. Within less than 24 hours, the campaign had already racked up almost 200,000 views online.
Such a red-hot reception is no surprise giving amount of conversation around the new movie release and the teasers cleverly released by the French brand to increase anticipation ahead of the main ad's release on April 1.
However, the only slight disappointment is the creative itself. Sure, the dance moves are great, but anyone who has seen the previous Baby & Me ad may feel a little short-changed.
After all, this is essentially the same ad but with a super-hero in it. It even has the same dance track.