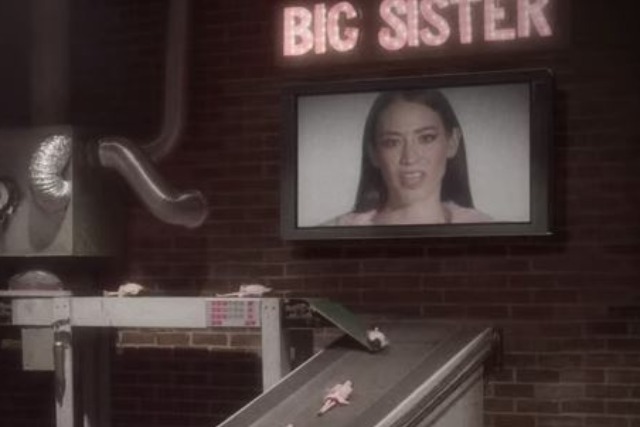 GoldieBlox vs. the Big Sister machine
It's simple; construction toys for boys and dolls for girls, right? GoldieBlox, the two-year-old toy company striving to drive interest in engineering among girls, thinks it's time to for a change. The brand is back with another video "GoldieBlox vs. Big Sister machine" and is once again out to smash the stereotype.
In its latest ad, young girls, all dressed in pink, form an orderly line, queuing for a 'perfect' doll churned out by a horrific machine. To make this more alarming an Orwellian 'Big Sister' is playing on screens, repeating 'you are beauty', and 'beauty is perfection', relentlessly.
Finally, one girl dares to go against the system, causing excitement and mayhem The video resembles Apple's 1984 ad but here, smashing the computer symbolises breaking inequality norms.
Gender stereotypes involving young girls are a hot topic amongst advertisers this year, with great campaigns from brands such as Always.
The hyper reality of GoldieBlox may seem a harsh attack on toy brands but it certainly sends its message loud and clear.
The idea for the video is not ground-breaking; however, the production is decent and the message is strong. If backed with a distribution strategy focused on social media, the ad could get the brand a good deal of exposure and continue to establish its place as challengers of gender inequality.
Read next