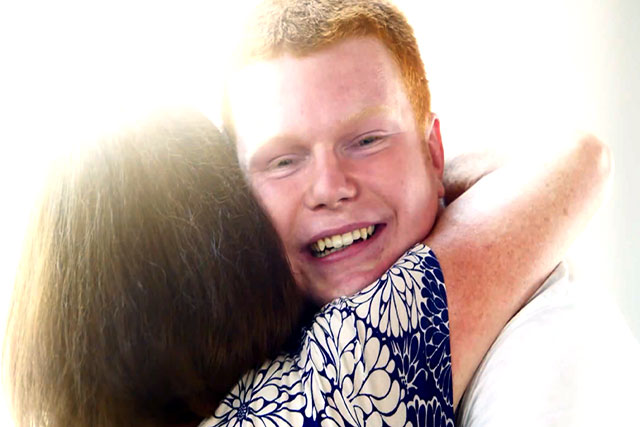 La Redoute UK presents 'The Language of Love'
'The Language of Love' shows us Brits that the only way to speak the language of love is through an attractive Frenchman. 7/10
We all know us Brits can sometimes find it hard to express our emotions. All too often we leave it to special occasions to express how we really feel.
An awkward hug at family birthdays, a shy peck on the cheek at weddings, an obligatory card on Valentine's Day. Our stiff upper lips just won't let us get the words out, I guess.
In fact, according to a survey by fashion brand La Redoute, 22% of people in the UK haven't said 'I love you' in over a year, while only 30% of us say it daily. When you consider that 82% of us want to hear it every day, that's quite a problem.
Well, help is on the way from our slightly more romantic neighbours cross the Channel. La Redoute's new ad campaign 'The Language of Love' shows us Brits that the only way to speak the language of love is through an attractive Frenchman.
Shy partners, daughters, friends and sons were asked to write down messages of love they've never managed to express to their loved ones.
Amid a backdrop that looks suspiciously like the set from Dragons' Den, 'Mr La Redoute', a French guy in a suit, then recites the words of love to their intended targets - in French.
A few awkward silences, bemused expressions and 'I don't speak French' lines later and the real author of the purple prose reveals themselves and repeats the message to their teary loved ones, this time in English.
Inspiring
Despite it's slightly confusing intro, there's no denying it's a really sweet, inspiring campaign capable of warming the cockles of even the coldest of British hearts.
The messages of love read out at the ad's revealing climax are genuinely heartwarming. Why? Because we can all relate to it. We all go through our busy lives taking the people we love for granted. We all get a bit embarrassed and tongue-tied telling people how we really feel. We could all do with some lessons in love.
By making the message feel so personal, it only intensifies and broadens the emotions of the people watching it - a sure-fire, if a little mawkish, recipe for social video success.
No doubt there will be some who'll also share the video with their partners, friends and family in the hope it will lead to them getting their own heartwarming messages of love.
In any language, that's good news for La Redoute.