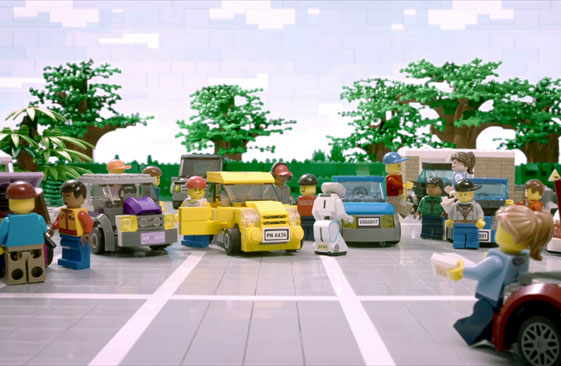 The Lego Movie ad break
TV ad break made fun? It's probably hard to imagine but Lego took on the challenge and we find the outcome quite successful.
On a Sunday night ITV devoted a whole advertising break during "Dancing on Ice" to a Lego version of adverts for the British Heart Foundation, Confused.com, BT and Premier Inn.
The official trailer for The Lego Movie followed the block. Out of the four ads portrayed by Lego our favourite is definitely the Vinnie Jones CTR ad. The original make was definitely entertaining and well made but there is something special about seeing the British film star and ex-football hardman as a Lego man.
All of the ads are remade roughly shot for shot. The execution is outstanding and definitely enhances the entertainment factor that some of the originals were lacking. This neat idea works very well on a TV screen, but one could ask if that's the only place for those ads.
Lego produced several online videos ahead of the film's release today but it wouldn't hurt to give this creative tactic some more online attention. Although the remakes are present on Lego's official channel as one video, the ads could generate more views and social outreach if distributed separately in appropriate environments.