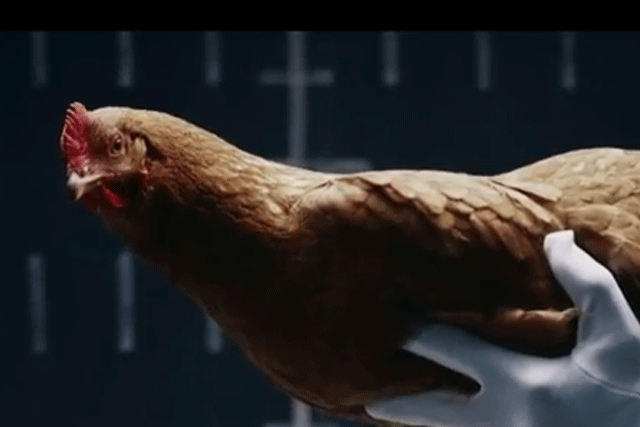 Mercedes-Benz - Chicken
Chickens may seem like an odd choice for a car brand looking to promote its latest product feature.
But when Mercedes-Benz wanted something visual to explain just how good its new 'Magic Body Control' suspension system is, the farmyard birds provided the perfect answer.
The reason is a quirk in the anatomy of chickens which means they can keep their heads still, even when their bodies are moving – the perfect analogy for a complex computer system which offsets the vehicle's movements for a smoother ride.
Add some classic disco music from Diana Ross and some gloved hands to move the chickens in time with the music and you have pure internet gold.
Predictably, the web has been in a flap about the new 53-second ad. Since its release last week, the commercial has flown up the Unruly Viral Video Chart after racking up an incredible 350,000 shares and 3.8 million views – a staggering share every 11 views.
It's not hard to see why. Watching the gyroscopic heads of the chickens staying comically static while their bodies 'dance' is not something you are likely to forget in a hurry.
In fact, you would need to have a severe sense of humour bypass to not giggle, regardless of how old or young you are.
Also, using the hit 'Upside Down' was a stroke of genius. Music plays a key part in the emotional appeal of any ad, and by going for an 80s disco classic – a big trend over the last two years - it not only makes its target demographic feel nostalgic, but also chimes with the ad's sense of fun.
With Fuji and LG also making ads with chickens in them, could 2013 be the year of the chicken?