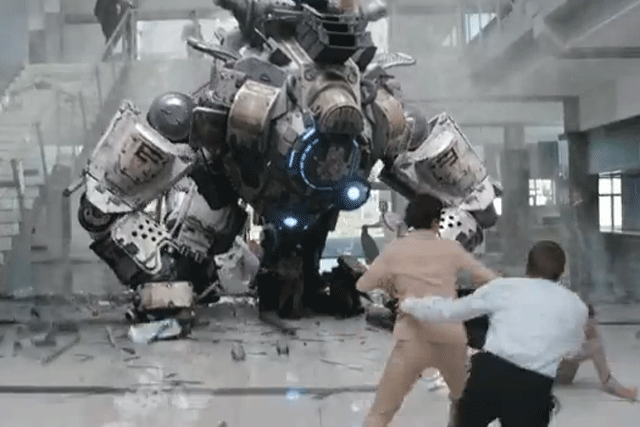 Microsoft (Xbox): Invitation
Could it be 'game on' in the social video battle over the next generation of videogame consoles?
For the last few months, Microsoft's Xbox One has barely had a look in, with Sony's PS4 ads soaking up most of the buzz ahead of next month's highly-anticipated launch.
Thanks to the success of such brilliant campaigns as "Perfect Day" and "Greatness Awaits", plus Sony's rather cheeky dig in the ribs of its fierce rival over its controversial game-sharing policy during the E3 conference in June, it had attracted 90% of the shares between the two.
However, Microsoft finally hit back this week with a big budget ad starring Liverpool midfielder Steven Gerrard and Spock actor Zach Quinto. Directed by Bryan Buckley, with visual effects from The Mill, the production company also behind Sony's PlayStation 4 "Perfect Day", there is no doubt that "Invitation" is an epic experience.
It takes a leaf out of Sony's advertising playbook by putting console users at the heart of the action. Like its rival, it also uses smart editing, incredible special effects and exclusive content to exhilarate its viewers.
However, it has one key difference.
While Sony focuses more on gamers, the Xbox is promoted as something with broader appeal, more of a home entertainment device where you can watch movies or sports, as well as play games.
Family-friendly
Whether this family-friendly strategy pays off we'll have to see as the pair slug it out in the lead-up to Christmas. But looking at the performance of the ad so far, it's certainly a good start.
The ad has attracted more than 75,000 shares in its first four days, making it the second most shared ad of the week. That means a respectable one in every 34 people who have seen the ad have been moved to share it.
It's certainly not the last we are going to hear from Microsoft either ahead of the Xbox One's scheduled November 22 release, with rumours they have a £100 million global war chest to spend to make sure the next generation of the Xbox is ahead of the PS4 at the top of the Christmas wish list.
However, if they are looking for inspiration before they launch their next big campaign one suggestion would be to cast a glance back at two other ad campaigns launched in 2013. The first is their own sentimental video "Child Of The Nineties", an ad for Internet Explorer which challenged Google Chrome's social video dominance by racking up almost 700,000 shares earlier this year.
The other is a PS4 ad uploaded just a few days before "Invitation" called "For The Players Since 1995". The three-minute video is a steady and nostalgic journey through the history of the Playstation told through the 18-year history of a bedroom. It has attracted more than 112,000 shares since its launch last week and boasts a respectable share-to-view ratio of 1:27.
Both are a far cry from the giddy, in-your-face excitement of "Invitation", but both prove above all that social video success is about emotive and not creative appeal.