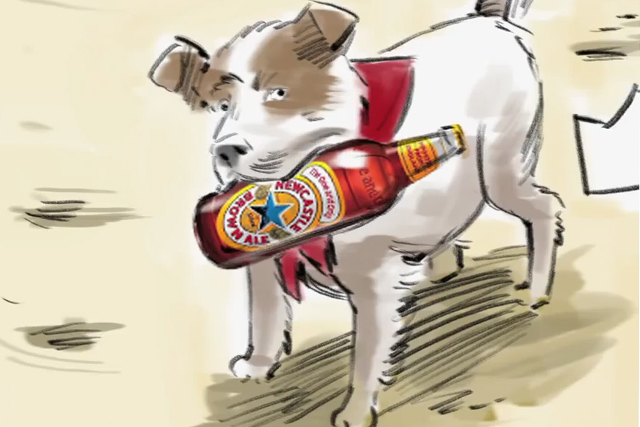 Newcastle Brown Ale - The ad Newcastle made to prepare you for the ad we didn't make
Super Bowl is undoubtedly a one of a kind event for advertisers, when spending bags of money is justified. In this intense race, brands bring out the big guns to get ahead of the competition.
Newcastle Brown Ale has jumped on the hype of Super Bowl this year but took a more refreshing approach.
The brewer's "If We Made It" campaign features humorous pieces of video content that imagine the "mega huge game day ad" the Geordie ale brand would have made if it could afford to, all which can be found on their microsite. Anna Kendrick's spoof film where she bemoans how Newcastle Brown had hired her to star in an ad before pulling out due to lack of funds it also worth a watch.
"The ad Newcastle made to prepare you for the ad we didn't make" is one of the videos produced for this campaign. The 30-second teaser gives viewers an overdose of exaggerated elements marketers use in ads, like party sharks, girls in bikinis, fighting robots, you get the picture.
The ad, in common with its predecessors, is well executed and fairly entertaining; some might find it funnier than others. But, the idea to playfully mock the big day advertising puff is spot on.
That said, good content needs audience to become a hit and in order to get this it needs to be distributed in right environments. Sadly, it seems this was one thing the brand didn't consider when analysing tricks from the marketing book.