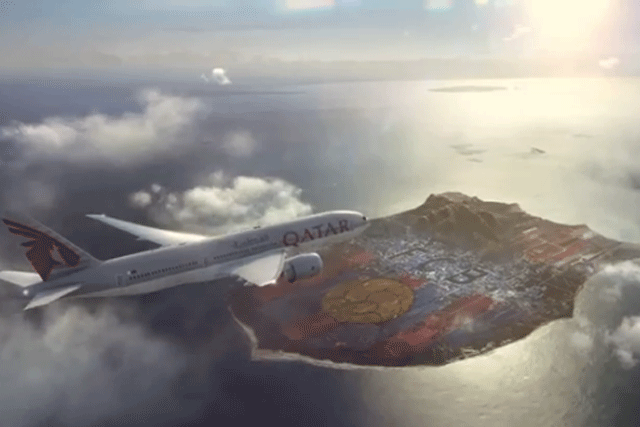 Qatar Airways: A team that unites the world
John Donne said that no man is an island, but he didn't say anything about internationally-renowned football teams.
Qatar Airways' latest collaboration with FC Barcelona puts an imaginative twist on the Catalan club by turning the team into a sort of footballer's utopia.
Complete with defender Gerard Pique working the immigration desk and Lionel Messi teaching a (football-based) dance class, our whistle-stop tour of Barca-world allows these sporting heroes to show their silly side.
It's a cutesy concept, but agency 180 Amsterdam's light-touch execution and ingenuity certainly carries it through. Also it is slightly amusing to imagine that Carles Puyol goes around protecting strangers with the force of his mighty header.
With 530,000 shares since its release last week, 'A team that unites the world' is already showing the kind of results that big-budget sports ads tend to attract. The high watermark in this genre is undoubtedly Nike's blockbuster "Write the future", which stole the show at the 2010 World Cup and currently stands at an impressive 2m all-time shares.
Next year's World Cup in Brazil is swiftly approaching, so brands and agencies are already gearing up to produce their own show-stealing content.
Judging by this spot's early success, they could do a lot worse than taking Qatar Airways as a model.