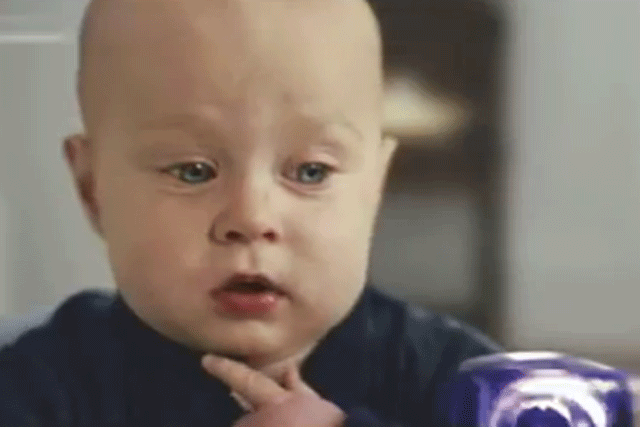 Samsung: Cute baby vs motion sync vacuum cleaner
Adorable kids and film spoofs aren't exactly in shortage in video advertising, but Samsung's new spot "Cute baby vs. motion sync vacuum cleaner" breathes a little life into these well-worn tropes with the help of some spotless execution.
As the title suggests, the ad finds a walker-bound baby facing off against the wicked agility of Samsung's new vacuum cleaner. But London agency The Viral Factory gets a '70s cop chase parody down to the details, including the perfectly cinematic letterboxing which appears when our hero gets all Clint Eastwood. Think of it like 'Dirty Harry', but with more drooling.
This kind of concept could easily look silly (in a bad way), but slick direction and scoring see it through. What's more impressive is the sheer number of car chase clichés Samsung has managed to cram in, whether it's trying to run your pursuer off the road to a poorly-placed fruit stand.
Only released on Monday, the ad has already been shared by an impressive 10% of those who watched it. And rightly so, because Samsung and The Viral Factory have pulled off a difficult task: making "Hot Fuzz for the creche crowd" seem not only reasonable, but genius.