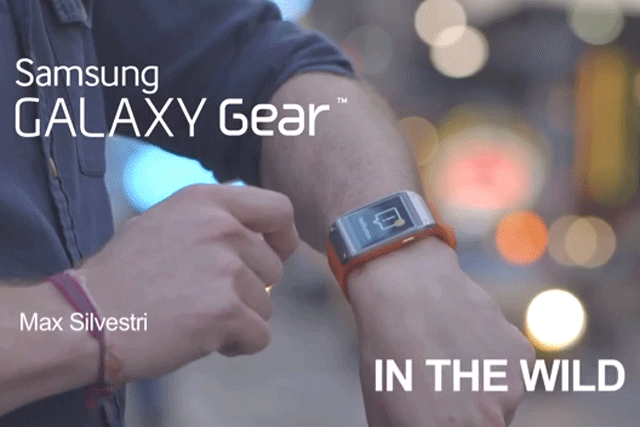 Samsung Galaxy Gear: In the Wild
Always wanted to have a watch like the one from the James Bond films? Well, it is now (almost) possible.
The new Samsung Galaxy Gear doesn't have a built-in laser but it pairs with the owner's phone and allows them to make calls, send texts, take pictures and do a few other pretty cool things.
Samsung released three videos to promote its revolutionary product. Two of the films feature a range of characters from classic TV shows (look out for the Hoff in Knight Rider) and films using the multi-purpose watches. The clips are designed to highlight that these devices, once considered fantastical, are now a reality.
While the two videos play on sentiment, the third one, 'Samsung Galaxy Gear: In the Wild', is an informative piece. Samsung saved us, however, from a boring feature presentation complete with a monotonous voice. Instead, the brand sent its man out onto the streets of NYC to show people the new toy.
The video serves its purpose and, at the same time, is dynamic and pleasant to watch. The viewer learns about the key features in just over a minute. As the video presents reaction of real people who express authentic emotions, it gets the viewer more excited.
When presenting such an innovative product, the video is set for online success. However, as the 'SSG: In the Wild' video forms part of a three-piece series, it might fall behind the other two ads, as sentiment is often more shareable than information.