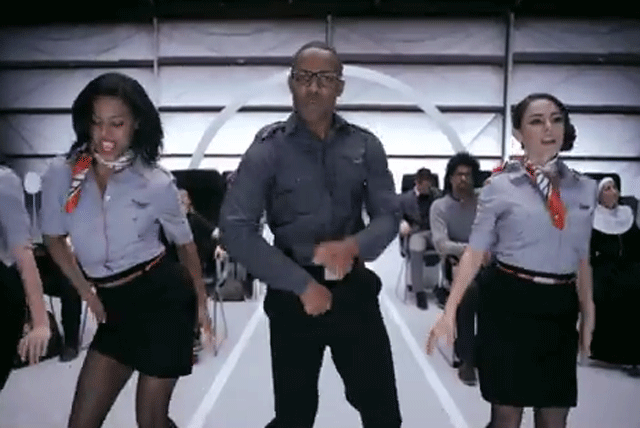 Virgin America: Safety Video #VXsafetydance
There are a few minutes in every flight that are vital for passengers' safety but many find difficult to pay attention to: the safety demonstration. From now, that will no longer be a problem for Virgin America customers.
The brand has found a way to keep its travellers informed and entertained, by creating a very different in-flight safety video. With a catchy tune, choreographed dance moves, frisky nun, flexible performers and a lot of humour, the airline made one very engaging piece of content.
Not without the help of big names: the video was filmed by Step Up 2 director Jon M Chu with high profile choreographer Jamal Sims and Christopher Scott handling the dance moves.
It takes five minutes to cover all the safety tips. Each of which is in a different style to maintain viewers' attention but it's nicely connected with pacey consistency.
The brand released it on its social channels and within a week it touched down with 4m views. As the content is very shareable and definitely entertaining, it is safe to say that its journey to success will continue.
But it seems Virgin America is not ready to land yet on its flight towards viral stardom. The brand is working on the follow up - "Safety Dance Battle". This time anyone can take part through online auditions via Instagram. For Virgin, the sky's the limit.