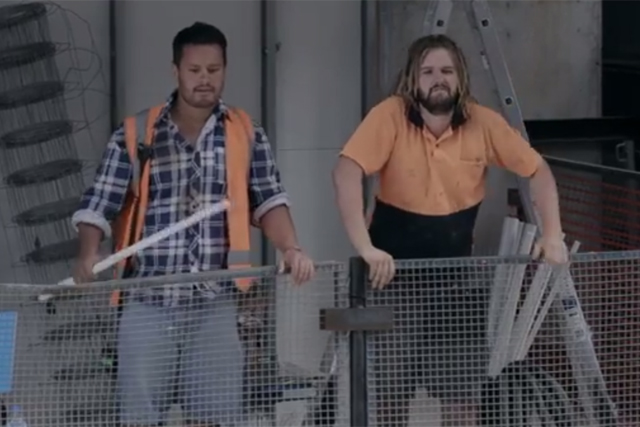 The popularity of using real people in real situations in viral video at the moment shows no sign of abating.
From Pepsi Max scaring travellers at a bus stop to encouraging people to give up their jackets for a shivering boy to raise awareness of children in Syria, marketers from different industry sectors cannot get enough of reality.
Snickers Australia has decided to get in on the act using its long-running global campaign, "You're not yourself when you're hungry". The scene this time is a building site and – keeping with the theme - a group of construction workers shout statements about women empowerment from rooftops at passing females.
The video execution is very decent, with well-delivered lines by the builders and genuine reactions from the female public. However, the inspiring and positive experience ends bitterly; with the implication that those men are not themselves when being respectful to women and should eat a Snickers to return back to their normal sexist selves. The ad series has definitely taken a wrong turn with this one.
The controversy stoked by this ad might actually be what the Mars-owned brand was going for. After all, provocative advertising has been known to drive views and though mostly negative, the video has been sparking conversations.