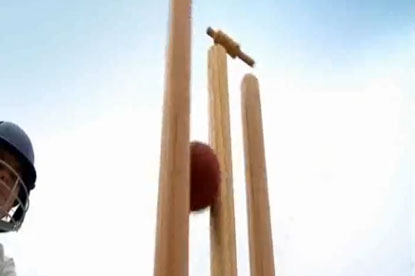 As the nation's sports fans turn their attention to the most keenly felt of cricket contests, a commercial battle has also been under way.

A battle among brands looking to be associated with the series and British stereotypes of brave, yet cheerfully cheeky, competitors.

This battle, however, is not being fought by the series' main sponsor npower or by the main broadcaster Sky.

Nor, indeed, is it being fought by the main sponsor of the TV coverage; Brit Insurance. These three stalwarts of cricket have, it seems, missed a trick.

Brands such as Marmite and Blue Square, with no previous direct relationship with cricket, have both come up with that perennial summer sporting marketing tool – the fans' song.



Only now the promotion of a song, which the fans can use to rally morale or bait the opposition, doesn't need airplay to grow. It doesn't need exposure on TV either.

All it needs is a good online seeding campaign. Giving consumers content they want in online environments where they are comfortable allows them to take ownership of the material, to distribute it, to spoof it, to improve it.

This shared experience between the brand and the fans without doubt helps to generate greater loyalty.

Both Marmite and Blue Square seem to be effectively tapping in to the national sentiment that infects Brits every time a major sporting event looms.

(They could do a lot more by developing a branded social network presence).

Marketers have always sought to exploit the positive mood that accompanies the start of any major sporting contest and once again we are seeing that the internet allows the flexible, the creative, and the quick to gain maximum value.



Marmite and Blue Square are doing this without getting involved in the huge costs traditionally associated with sports sponsorship.

Many brands that invest in sports have yet to fully understand that the internet is always on and waiting for good creative ideas to take hold.

A quick look at Nike's recent NBA "most valuable puppets" campaign, which tied humour and rivalry so well, is surely proof enough of the results that can be achieved.