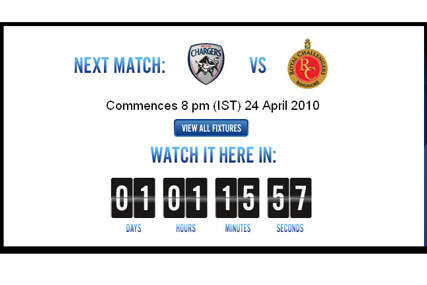 The creation of T20 cricket has been a revolutionary development in the sport. Purists may hate it but in terms of audiences and revenue for the sport, it has been a triumph. This willingness to be bold and innovative, something which we may not have initially associated with cricket, has also been applied to broadcasting.
IPL this year signed a deal with youtube to broadcast matches. The youtube IPL channel now has more than 80,000 subscribers and generated well over 45 million views, numbers which of course will continue to rise over this weekend. Around the site IPL has created commercial opportunities for sponsors and developed a very active IPL online community using Orkut, through which news and debate about the tournament has spread further across the internet.
What do these developments mean for traditional broadcasters and for the continued growth of online video broadcasting and distribution? The merging of social media and TV is a real phenomenon as people watch TV and use social media to comment and debate. For the most part this is happening using separate devices but the IPL youtube channel demonstrates clearly that the future will see us combining TV and social media in one device.
Match highlights on YouTube
The quality of online streaming does not compare with TV, especially HD. But, as youtube becomes more a part of our everyday video diet, organisations including sports bodies, brands or producers, who create content that's engaging and delivers value to viewers, will continue to benefit from bigger and better audiences.
Viewers are becoming used to watching video and using social media and to including brands in this experience. For traditional commercial broadcasters, this will create and increasing challenge.
Of course, TV is still king when it comes to reaching a mass audience quickly but whether it's youtube or ITV or Sky that will be the biggest commercial broadcaster in 10 years time depends on who can offer audiences and commercial partners the best experiences and results. With the IPL, youtube has set down a marker that we should all take note of.
Finally, if you are a cricket fan, you can take a look at some of the most popular cricketing virals at http://www.thecricketblog.co.uk/vote-for-the-best-ever-cricket-clip. It should keep you going until the T20 World Cup starts today week (30th April).
By Jimmy Maymann, chairman & co-founder at goviral