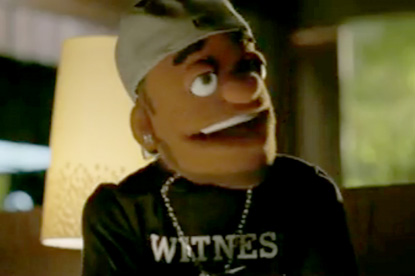 The LA Lakers have just won their 15th NBA Championship title, having taken an unassailable 4 -1 lead in the final play-offs against Orlando Magic. This may not seem like the biggest news in marketing, but there was something about this year's finals that British marketers should pay closer attention too.

Nike's series of online clips, featuring puppets of the biggest stars of the finals - Kobe Bryant and LeBron James - has set a new standard for brands maximising their sponsorship of sports teams or events.

The loyalty of fans to a team, or to a particular sport, has long been recognised as a marketer's dream ticket. With their MVP (Most Valuable Puppets) campaign, in which Bryant and James live together and share the experience of the NBA finals in a really entertaining way, Nike has shown how creativity and planning can engage fans more deeply over a longer time frame.

By tapping into the tensions that often take over households in the build-up to a major sporting final, Nike has not only generated millions of views for its campaign, but developed a more personal relationship with consumers.

Why do we not see similar activity in the build-up to major sporting events in the UK? For all the marketing activity around sport in this country, we rarely see a really great online campaign that engages fans and enhances the relationship between them and their team's sponsors.

Research by Thinkbox suggests that this is even more relevant now than at any other time, as the likelihood of buying or using a product increases by more than 50 per cent when TV and online are used together.

With up to 64 per cent of people using the internet whilst watching TV, now is the time to engage audiences on both platforms. These statistics, of course, do not apply just to sports sponsorships but to every relationship between brand and consumer, and in a world that is "always on", highlight the real reach and frequency benefits that can be achieved if a campaign is planned strategically.

Back in the world of sports, we all know that 2010 is World Cup year, and we all know that England are going to qualify, so how about some UK based marketers taking a leaf out of their American colleagues' book? Get creative, call that puppet maker, and deliver a cross platform campaign that really maximises the potential of online to give fans a new experience that strengthens your brand.