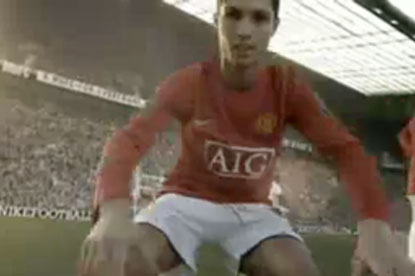 They create a Facebook group and upload a video every now and then. This approach generally leads to mediocre results. Instead, a better way to go about it is starting out with your target audience in mind. Companies should find out what online activities their target audience engages in and how this can be brought in sync with their online marketing activities. For the past three years, Forrester has been investigating consumers' participation in social technologies around the world. The research places people into six categories based on their participation in different online behaviours. Forrester started to use the term Social Technographics to describe this segmentation.
According to the research, Europeans continue to adopt online technologies more slowly than in the US, with about 40% never engaging with any online social media. Another interesting finding is that there is hardly any difference between men and women in online social media usage. On a global scale, consumers are becoming more involved and engage in a wider variety of social technologies. More than 60% of online European consumers now engage with social media on a regular basis.

Forrester considers the heaviest users of social media to be influencers. These are generally the Creators (i.e. those who publish blogs, upload user-generated videos, etc.) and the Critics (i.e. those who post ratings and reviews, comment on blogs, etc.). These are the people that drive social content – they are the most heavily engaged in online social activities. They are also the most attractive people to get exposed to your marketing messages. The good news is that the group of Creators and Influencers is growing in all the markets covered in the research. In European markets, these two groups now comprise one third of all consumers, whereas in the US the same group represents 61%. You can use Forrester's consumer profile tool to map the Social Technographics profile of your own customers.

So what does this mean for your company and your brand? It means that the potential platform to expose yourself is becoming larger, making online advertising much more attractive. Since online video now account for 13% of the total European Internet time, viral marketing and video advertising are valuable elements of this platform. Figures from comScore indicate that the average online video viewer watched 582 minutes of video per month, or about 9.7 hours worth. The average length of an online video is 3.7 minutes. YouTube has recently announced that it has reached the milestone of 1 billion views per day. This means that the world is watching 3.7 billion minutes of YouTube videos per day.

These numbers are truly mind boggling. A less positive result of this staggering increase in online video consumption is that individual videos are likely to receive less and less attention. In fact, less than 1% of videos get more than 5,000 views in the first 12 months. This means that strategic distribution of relevant branded content is now more essential than ever in order to reach the right target audience. The brands that are most successful in viral marketing and video advertising are the ones that frequently and consistently publish refreshing content that has fundamental value for their online target audiences. Let's consider two brands that have done their homework very well: Nike and The Home Depot.

Nike

Few companies can even dream of having the advertising resources that a big global brand like Nike has at its disposal. This big marketing budget has given the brand the opportunity to pay sports celebrities like Cristiano Ronaldo and Wayne Rooney to endorse its products. But Nike has gone above and beyond what money can buy in online advertising. Viral success is not necessarily only about hiring big names – it is about being in concord with the brand.

Nike has made fame by associating itself with big sports stars. The brand consistently produces high-quality viral content and reaches a huge audience. It would not work for Nike to return to low-budget, simple content videos just because the videos live on the Internet. Nike has developed a talent and reputation for creating cool videos using fantastic content and experimental film making techniques.

Nike uses a large number of channels and a variety of content to appeal to a broad audience. This means that the brand can communicate to the different audiences for each of their product lines in a tailored way, as opposed to creating general content for its entire target audience. This makes it much easier for consumers to find content that is relevant to their needs.


The Home Depot

The Home Depot is the largest American retailer of home improvement and construction products and services. The Home Depot has created a branded channel on YouTube on which it publishes free educational content about do-it-yourself topics. There are videos on many different topics, including installing a toilet, refurbishing your kitchen and preventing flood damage.

Bringing value to consumers in the form of free educational content does several important things. It creates the image of Home Depot as a trusted expert. There are no actors. Instead, Home Depot is using genuine store employees that give useful advice on home repairs and renovation projects. By using real-life Home Depot employees, the Home Depot adds a human touch to a faceless corporation. The videos make use of product placement, rather than over-the-top commercial product selling.

All these factors give the whole message and genuine look and feel. Home Depot has not over-designed their YouTube page and has given it the standard layout with a custom background image. The videos are not slick and heavily edited – this makes them much better for viral advertising than most made for TV videos.




Sony Twilight Football

With this viral video, Sony is promoting their plan to stage a world first event called Twilight Football. Sony Twilight Football is a global event which took place on September 22nd 2009. On that day, 7 twilight matches took place at stunning, carefully chosen locations all over the world. Teams of any level from all over the world could compete to take part in the games. Aspiring players were asked to demonstrate their skills using social media channels like Twitter and YouTube. The video directs viewers to a website with more background information about the event. The product behind the campaign is Sony's brand new Exmor CMOS sensor technology for optimal photo shooting in lowlight.

The video consists of four guys playing football with a bull and a fifth person that appears to be holding the camera. The key to the success of this campaign is the relevance of the content. The video gives contestants inspiration and ideas on how they can show off their football skills in a cool video and become a part of this event. Football fanatics are always eager to view videos on tricks and amazing football stunts. The content is also relevant for the Sony brand as well as the new Exmor CMOS sensor technology. The twilight football matches are a great example of the usefulness of this innovative technology. The campaign has generated 2.5 million views in less than two months.


Google Wave

There has been a lot of viral activity around Google's latest high-tech pet project: Google Wave. This new personal communication and collaboration tool allows users to swap messages, video, pictures, gadgets and links with one another. Its purpose is to merge e-mail, instant messaging, wikis, and social networking into one user-friendly application.

Until now, there have been two successful viral videos for Google Wave. Both these videos were only a demonstration of Google Wave and in itself not very entertaining. The latest in a series of virals on Google Wave is based on a famous scene from the movie Pulp Fiction. It also shows the many benefits of Google Wave, but it does so in a much more entertaining way. Viewers can only hear the dialogue from the movie. The visual effects – so to speak – are performed by Google Wave. It uses photos, image search photos, videos, maps, polling widgets and even gaming widgets.

This video is more exciting than the previous ones and succeeds better in connecting to people who might not understand the purpose of Google Wave. The video has received about 500,000 views in less than two weeks. In addition, the video was posted on 335 blogs and resulted in more than 4,600 tweets.




To sum up, the valuable lesson is that brands that achieve long-term viral success are the ones that frequently and consistently create new and high-quality content that offers real value for their online audiences. The Internet is littered with many thousands of branded videos and channels that have not been updated in many months, and in some cases, many years. Brands need to avoid becoming part of the 'content graveyard'. It is crucial to invest resources in viral marketing and video advertising if they want to create long-term value for their brand and be more than a one-hit wonder in the viral landscape.