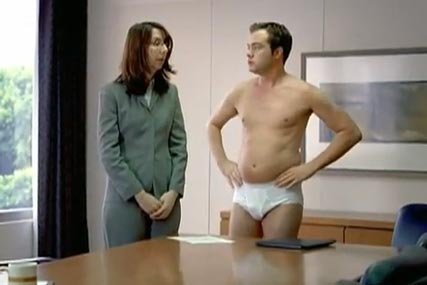 The launch and penetration of 3G mobile devices has made mobile online experiences more rich and dynamic and made it more interesting for advertisers to venture into the business of mobile marketing. 3G users will be familiar with simple text and banner ads. But what about mobile video advertising?
More than simply smaller screens
Figures from comScore show that 27% of consumers in the major European markets are using mobile browsers, applications and content downloaders. Even more so than PCs, mobile devices are highly personalised, which calls for highly personal media as well.
Advertising messages can be targeted on a much more personal and local level, making the brand message relevant and valuable for the consumer. It is important to acknowledge the fact that mobile marketing is becoming an advertising discipline within its own right and that it requires more than simply the PC-based Internet on smaller screens.
Mobile ads often benefit from strong consumer response and click-through rates. This can partly be attributed to the novelty effect and a platform that is still in its early days. Users are still curious to explore all the options that it has to offer, including ads. In addition, mobile screens are still relatively free of ad clutter, making the battle for the user's attention slightly less fierce.
Critical mass
Mobile video is increasing in popularity, but while some mobile consumers are happy to pay for video content, many are unwilling to spend large parts of their data plan on watching video on the move. At this point in time, few mobile internet users would voluntarily engage with branded content.
But it seems reasonable to argue that mobile internet will follow the same technological developments that regular PC internet has gone through over recent years. The technological infrastructure has to be established and improved first, before mobile internet will reach a critical mass.
Mobile internet applications, services and content will follow, including user-generated content and mobile blogs. Most countries still lack extensive 3G network coverage and sometimes the market is highly monopolised. But changes are occurring.
Following their US counterparts, a growing number of European mobile services providers are now starting to offer unlimited data plans. Increased competition will benefit the consumer and will very soon convert into a boom in European mobile Internet traffic.
First mover
In technological terms, the step from PC to mobile is not that big for branded content videos. The systems are in place and online video advertising campaign processes can quite easily be replicated in a mobile setting.
Current distribution and tracking mechanisms can also be used for mobile branded video content. In addition to large sites like BBC, Facebook or Google, more and more smaller sites are launching a mobile version in addition to their regular site.
This means that the platform for mobile online content is growing. However, the market for mobile branded video content is still in its infancy and largely up for grabs. We at goviral are of course highly interested in these developments and have recently started running a trial with a mobile video campaign.
We believe that the near future will pave the way for richer mobile branded content, such as videos and widgets. So if you are an advertiser who wants to gain early experience in this new and rapidly expanding market, now might be the right time to act.
Goviral Top 10 - February
1. Bud Light - Clothing Drive
Anheuser-Busch has recently launched this very funny Bud Light video campaign, which is essentially a follow-up on the Emmy award winning Swear Jar, one of the most popular web films of 2008. This video again features the employees of the same office, only this time one of the office employee is collecting clothes for a homeless shelter. The prize for each item is a tall cold Bud Light. The video has reached more than 1.5 million views in one month and has spread to 144 blogs.
Agency: DDB, Chicago
2. Sussex Safer Roads Partnership - Embrace Life
There is growing consensus on the idea that the shock effect might not be the best approach for public service announcements. People generally do not appreciate a moralising or lecturing tone. With this campaign, the Sussex Safer Roads Partnership proves that it has understood this very this well. The emotional response that is evoked with this video is much stronger than pools of blood or loud bangs. The message is very clear. The video is approaching 2 million views and has spread to 952 blogs.
Agency: Rockutainment
3. Old Spice - The Man Your Man Could Smell Like
Old Spice, the iconic American brand of male grooming products, made a series of funny videos to tell women that their men should stop using lady-scented body wash. An interesting fact is that we are dealing with a commercial for male grooming products that is clearly targeted to women. Amazingly, the ad is shot in one single shot as can be seen in a very interesting making-of video. The original video of the commercial was watched by more than 3.8 million people and another 335,000 viewers saw the making-of video.
Agency: Wieden + Kennedy, Portland
4. Google - Parisian Love
This year's Super Bowl marked the launch of Google's very first TV commercial. Or rather, the very first time Google shared one of its online videos with a TV audience. This video has circulated the Web since 19 November already. On its Search Stories YouTube channel Google explains the thought behind the ad: "Every search is a quest. Every quest is a story." Since its Super Bowl appearance, the view count of this video has skyrocketed to 4.7 million. The video has appeared on more than 2,400 blogs and in 4,800 tweets.
Agency: Google Creative Lab
5. Nolan's Cheddar - Mousetrap
London-based filmmaker and animatronics expert John Nolan has recently released this video on the Web. The fake commercial is for "Nolan's Cheddar". With a very nice mix of music and drama, it shows the viewer how 'seriously strong' this cheese is. An unfortunate mouse cannot resist the delicious smell of a piece of Nolan's Cheddar that is placed in a mousetrap. We cannot verify that no mice were hurt during the making of this video, but it is definitely worth watching. More than 1.2 million people have done so before you.
Agency: John Nolan films
6. Puma - Hardchorus
Sportswear manufacturer Puma ditches the stereotypical cheesy and cliché Valentine's Day messages that we are used to, in favour of this group of down-to-earth British blokes. Because Valentine's Day was on 'game day' this year, these football fans felt the need to sign Savage Garden's 'Truly Madly Deeply' to let their better half know how they feel. Around 880,000 people (most probably women) have watched this video. More than 335 bloggers posted the video.
Agency: Droga5, New York
7. Snickers - Pick Up Game (Super Bowl)
This Snickers commercial topped a poll of America's favourite out of the nearly 60 commercials from this year's Super Bowl. A young man is literally playing like an old woman, until he ate a Snickers bar. For this ad BBDO secured well-known actors Betty White and Abe Vigoda, who are both in their eighties and not afraid to get dumped in the mud during a game of American Football in a park. Snickers has reached an online audience of 3.4 million, including a large number of blog posts.
Agency: BBDO, New York
8. Doritos - Gym Ninja (Super Bowl)
Doritos challenged people to come up with their own Super Bowl commercial for the brand. The six best videos got a prize of $25,000 and the best three contestants saw their commercials being aired during the Super Bowl. Doritos can look back on a successful contest. In fact, Nielsen Wire has calculated that this winning video is the most watched ad OF ALL TIME, with a staggering 116,321,920 viewers. And that is just on TV. Several of the winning videos are also reaching millions of people online through blogs, tweets and more.
Agency: Goodby Silverstein and Partners
9. Cerveza Andes - Teletransporter
Here is one for the boys. What do you do if your nagging girlfriend tries to keep you from going to the bar with your buddies? Argentinean beer brand Andes Cerveza has come up with an ingenious and futuristic-looking teletransporter booth for in bars. How does it work? When you receive a call from your girlfriend you simply step into the soundproof booth, choose a background sound (e.g. gym, traffic jam, or hospital) and she will never know that you are out drinking with your mates. The video has reached about 700,000 viewers.
Agency: Del Campo Nazca Saatchi & Saatchi
10. Burton - Shaun White Double McTwist
Sports usually work well in viral video advertising. Extreme sports work even better. American snowboarder Shaun White is preparing for the 2010 Winter Olympics. His rival Danny Davis White had mastered a new trick so Shaun had to prove that he can match it. The Double McTwist 1260 crams three horizontal rotations inside two vertical flips while grabbing. If these terms make your head spin you can simply watch the video to see what it looks like. More than 383,000 people have seen the video.
Jimmy Mayman is chairman of Goviral