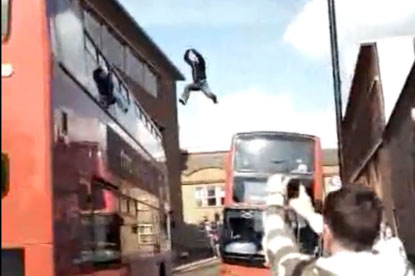 This is an interesting campaign from HTC as it is the first time the company has dipped into the world of consumer branding. These online films are a brave but successful move for the company.

In the first of the two videos, we see some very clever branding for the HTC Hero phone, but, most of all, the video is compelling and sparks discussion. How was it made and who are the Street heroes? You just want to find out what they are up to.

The second installment, taken from the headcam perspective, offers even fewer clues as to the company – but more content like this is excellent to make everything look credible.

You are then invited to go to a MySpace page to learn more about this crazy bus-jumping crew. Great fun, strong user engagement and effective subtle branding that has triggered many fruitful discussions for HTC.