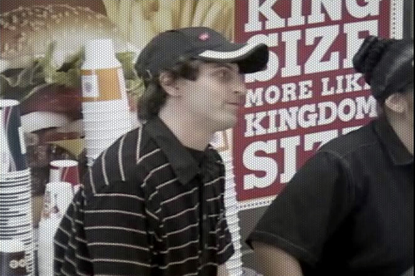 Building your fan base - achieving brand community and loyalty

The most successful brands are those that manage to persuade consumers to voluntarily spend time on their marketing communications.

If consumers are actually going to take the time to participate and become part of a branded, interactive experience, they are going to be looking for social approval from the people in their networks.

To create the right momentum for a Branded Content campaign it is therefore crucial for brands to engage consumers with their brand and their online marketing communications. Brands need to build their online fan base.

You may believe that word-of-mouth recommendations can make Branded Content spread, even without additional marketing support.

To a certain extent this is true. However, there are several useful tools to kick-start and boost engagement around your branded content and brand community quickly.

The Social Marketing Playbook published by 360i considers a range of important ways for advertisers to achieve this.

Let's focus on a few of these strategic tools that advertisers have at their disposal to improve their campaigns' viral potential and drive consumer engagement with the brand.


Integrating with traditional marketing actions

Many brands employ a wide range of marketing communications across many different channels, both above and below the line.

Oftentimes marketers fall into the trap of using online advertising to support online experiences, while using traditional advertising to support offline campaigns.

Having these two separate worlds for your marketing communications can lead to inconsistency and confusion amongst consumers.

Aligning your online and offline marketing efforts is both efficient for the marketer and useful to consumers because they don't have to search for your online presence or wait to stumble upon it.


Stimulating digital word-of-mouth

One of the most powerful ways to gain awareness of your brand is to receive positive endorsement from online influentials.

We also touched upon this fact in our previous newsletter.

Last month, we discussed the Creators (i.e. those who publish blogs, upload user-generated videos, etc.) and the Critics (i.e. those who post ratings and reviews, comment on blogs, etc.) as two important groups that can either make or break branded content Distribution efforts.

Bloggers, editors, and forum moderators usually have an opinion about any topic you can possibly think of. It is very valuable for your brand to build relationships with those individuals covering subjects that are contextually relevant to your product offering.

Professional seeding activities should therefore always be an element of your online content distribution strategy.


Facilitating distribution

One of every online marketer's biggest nightmares is launching a campaign that only results in a very small amount of impressions because no one has heard of it.

Unfortunately this is not uncommon. You can produce the most fantastic Branded Content for your brand, but if it is not distributed effectively it is still money down the drain.

If longevity is part of your objective, you have to ensure that your online marketing actions will reach environments that are contextually relevant for your brand.

Instead of crossing your fingers and hoping that a video achieves viral spread, it is better to opt for a strategic approach that relies on expertise in seeding, distributing and tracking of Branded Content.


Burger King's Whopper fans

An excellent example of how to nurture your brand's fan base comes from Burger King and its famous Whopper burger.

As you may remember from our July newsletter, Burger King won a Cannes Lion for its Whopper Sacrifice campaign.

The brand developed a Facebook application that users could add to their profile. If users sacrificed ten of their friends, Burger King would reward them with a free Whopper.

Ultimately, 233,906 friends were sacrificed in exchange for 19,236 free Whopper coupons. Burger King proved that Americans love the Whopper, more than they love their friends. This is a perfect example of how to use your brand's fan base in an attention-grabbing and innovative way.

In 2007, Burger King also achieved enormous viral success with its Whopper Freakout campaign.

The campaign showed footage from a hidden camera illustrating what happens when Burger King customers are told that the Whopper has been taken off the menu.

It clearly demonstrates just how much customers love Burger King's most famous burger.

Millions of people have watched the video.

The campaign's success can be attributed to a high degree of online word-of-mouth which has boosted distribution and viral spread. Overall, Burger King has been very successful in informing its target audience about its online presence and telling them how they can engage and communicate with the brand online.
Viral View is written by Jimmy Maymann, co founder and chairman of GoViral.