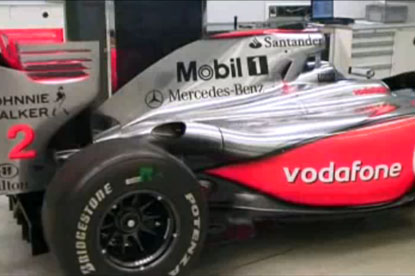 There are several key success factors in viral marketing. It should be fun and intriguing.

A good viral is able to engage the receiver and make him want to share the content with his social media network - think T-mobile's Dance or Cadbury's Gorilla. It's also important that the content is relevant to the brand as well as to the target audience like we saw in Quiksilver's Dynamite Surfing.

Furthermore, the creative work is what can make or break a viral campaign.



When evaluating your campaign, you need to think why would someone pass that on to friends? Simply creating just another funny video will not make your message go viral.

Viral marketing can be more sophisticated than just pure shock. Remember a viral marketing campaign needs to be a talking point and to lead to a water cooler moment.

There are number of common pitfalls when it comes to viral marketing.

A very disastrous one is to think that what works on television will also work online.

It cannot be stressed enough that viral marketing is a world apart from TV. Unless your TV ad is absolutely magnificent, a re-purposed TV ad isn't going to go viral.

It is important that the content of a viral is different in a way that is unique to the online media environment.



Another common mistake is the risk of over-branding. By making your brand too visible, your viral campaign will generally lose an important distinguishing element that sets it apart from an ordinary TV campaign.

The campaign content should be relevant, but the emphasis on your brand should not be overdone.

Unfortunately, not having a good seeding strategy is also far too common. Seeding is about placing your viral content on the screens of key influencers within your target networks.

If the creative is not positioned rightly, your viral will not be passed along between people within these networks. Simply uploading your video on YouTube is not sufficient.



This particular campaign for Vodafone consists of highly relevant content, both from the brand's as well as from the viewer's perspective - it's not a strong creative piece but it has got a very relevant narrative.

Since Vodafone is a sponsor of the McLaren Formula 1 team, it is easy for viewers to see the relevance of the content to the brand.

In this series of videos, Mark Grain, Assistant Race Team Chief Mechanic, takes the viewer through his race weekend at the German GP in the form of a 3-part video diary.

By associating itself with Formula 1, Vodafone creates very favourable and relevant brand associations like speed, power, style, and innovation.
Moreover, Formula 1 has millions of fans all over the world. Vodafone is present in 25 countries so it was necessary to create a globally appealing campaign.

This series of videos gives the target audience a unique and real life view into the 'behind the scenes' part of their favourite sport.

For people interested in Formula 1 this campaign could clearly be the topic of a water cooler moment conversation.

The video 'diary' format of the campaign creates engagement and discussion about the next episode.

These are features that work very well in a viral context and clearly set the campaign apart from a normal TV ad.

The content is highly relevant and allows Vodafone to show its brand name extensively, without being intrusive.

This viral campaign is an excellent tool for Vodafone to extend its Formula 1 sponsorship to online video platforms.

Commentary supplied by online content distributor GoViral