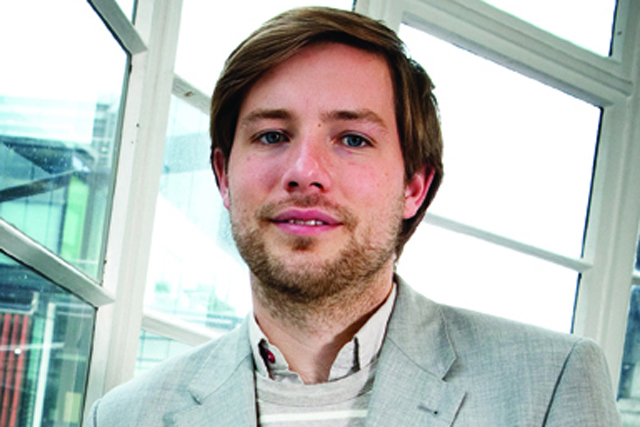 When we started in online video eight years ago, there was limited value for clients looking to invest in the space. There was very little scale, we couldn't replicate the quality of a TV viewing experience and no-one knew what really happened beyond the view. Yet a few visionary marketers pushed the envelope and showed the world the potential of making pull-driven "viral videos".
Slowly but surely, creative agencies and production companies began to produce "snackable" pieces of branded content alongside traditional ads. The vision was to build a viable alternative for sharing video that could exist independently, rather than relying on being served in front of something else. Would brands still be relevant in socially driven media? How could they join the conversation with a distracted audience and make the most of these new platforms and opportunities?
Fast-forward to 2013 and you begin to realise how drastically our industry has changed. Last year, more than 750 billion pieces of content were produced and shared, from 25 billion just five years ago. YouTube has passed the one-billion mark for both users and video views on a single piece of content. The scale of our content consumption is accelerating at an unstoppable pace.
In the world of social media, Facebook and Twitter represent a vast ocean of instant conversation that sends content around the world in a matter of seconds. More than 20 per cent of YouTube views come from Facebook, so online video and social really should work hand in hand. If you think about it, content is the glue that ties our conversations together.
But it's not just the volume of content and how we share it that has changed. The way we consume
it has too. If you liken it to food, we still have our main meals – our films and TV series – but, increasingly, we supplement them with "snacks". We believe the world is moving from viral video to video everywhere.
Needless to say, this new world represents a huge opportunity for brands. Rather than paying to reach the same user again and again, the success of branded content so far has proven that there is a huge appetite for branded storytelling. Users in their millions have stormed to watch content from some of the most unlikely brands, such as Tipp-Ex, Nike, Dove and Red Bull.
In just seven years, many brands have become publishers in their own right. In some cases, these brands operate more than 100 active channels globally across many platforms. This has created a need for more consistent content strategies covering what we refer to as the three pillars of online video: creation, syndication and measurement.

Creation
Think more newsroom than boardroom; think consistency and long term over immediate success on an individual video. Think a little less about your next campaign and spend more time thinking about a framework that could provide long-term success – for example, Blendtec's "Will It Blend?"
JWT's Mike Wiese has a brilliant anecdote in which a TV executive evaluates the potential for establishing an entertainment franchise, rather than considering how good a pilot is. Marketers should apply this methodology when looking at individual plans for content production.

Syndication
Do you remember the last video from a brand you saw online and shared? I think most of us do, largely because it was a deliberate action. Do you remember the last pre-roll video you shared? Exactly.
While there is a place for scale-based buying to replace the shift in TV audiences, it is important for brands to capitalise on the opportunity to connect more directly with their audiences. We believe syndication of branded content is about creating a moment of value between a brand and a user, about promoting content in a way that is native to their experience and happens on their terms. Our rule has always been that the user has to click on the video to play. They have to opt into the experience.

Measurement
We need a drastic evolution in measurement. In order to quantify and buy video accurately, and therefore attribute value, we quite simply need to know what we are buying.
We have come a long way from the impression and view count. These days, we can explore consumption details, user actions, demographic data and social data to explain to clients the difference between the video formats they are buying. We can also begin to measure the emotional state of people while they are watching different pieces of content and understand what they felt afterwards.
Long term, the online video space will be able to fulfil the need for exposure-driven video campaigns and be able to deliver high-engagement pull-driven campaigns, the latter served in native environments to an active and social user. My belief is that brands will need both tools to be successful in the next five to ten years.
In future, agencies and clients will increasingly know the difference between formats and buy them for what they really are – forced video impressions versus engaged video viewers.

Mads Holmen is the planning director at Be On
---
Point of view
The one social media site I couldn't do without is... Twitter
My favourite tweeter is... ReelSEO
I measure social media success by... increased market share and share of mind for the brand but, admittedly, as an industry, we are not terribly good at this yet. However, to me that must always be our goal.
My current status is... in Singapore, eight o'clock in the morning and just landed from Seoul. Tired, most of all.
In five years' time... I would like to be spreading free education programmes to the world via the internet.