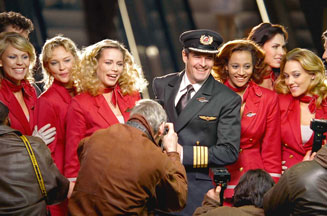 Pre-tax profits for the year to the end of February increased from £34.8m to £68.4m over the previous 12 months, while group sales grew 8.4% year-on-year to £2.58bn. Meanwhile, passenger numbers rose to 5.77m.
'The last financial year has proven to be the most volatile yet in our 25-year history,' said Sir Richard Branson, president of Virgin Atlantic. 'To increase profits against a backdrop of such a severe recession is an excellent achievement by all of our staff at Virgin Atlantic.'
Last week, British Airways revealed its worst-ever results since privatisation in 1987. The carrier registered a loss before tax of £401m for financial year to 31 March, down from a pre-tax profit of £922m in 2008. The company also registered a £220m operating loss.