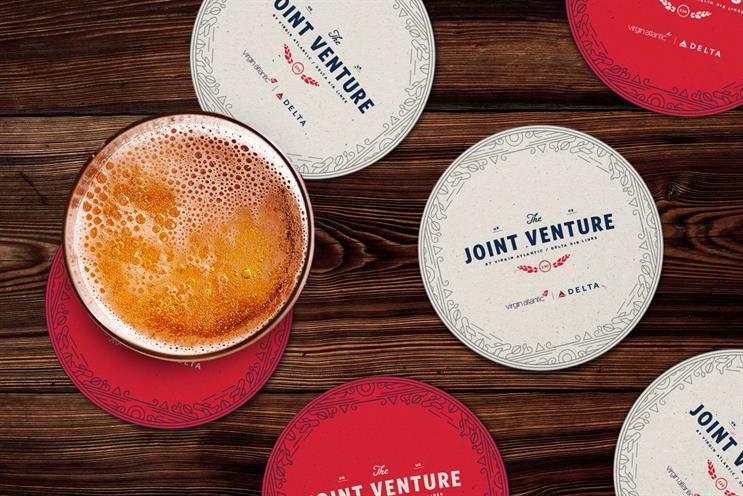 The Joint Venture pub will be a takeover of The Old Crown in Holborn between 10 and 19 August, and will give visitors a chance to win flights.
The activation aims to give Londoners a taste of the 200-plus destinations that they can fly to in the US. It will also feature a beer wall installation. The experience has been created by US-based agency Figliulo & Partners.
Claire Cronin, senior vice-president for marketing at Virgin Atlantic, said: "What better way to bring people together than over a beer, or better still: 230 beers.
"The Joint Venture will bring a taste of the US to London and through the ever-popular US craft beer scene, show the variety of destinations that UK travellers can fly to with Virgin Atlantic and Delta Air Lines."