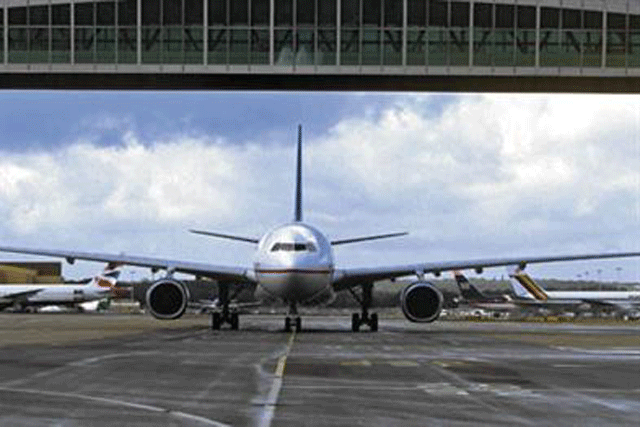 The chief executives of the four airlines – easyJet's Carolyn McCall, Ryanair's Michael O'Leary, Virgin Atlantic's Steve Ridgeway, and Willie Walsh of BA – have written an open letter to chancellor George Osborne calling for an independent report on the economic effects of the tax.
The letter says the tax makes a negative impact on the UK economy, outweighing any benefit from the revenue raised.
The letter states that passenger numbers in UK airports have fallen consecutively in the past three years to lower levels than recorded in 2004.
The UK currently has the highest aviation taxes in the world.
Current rates of APD are £12 per passenger for a short-haul flight and between £60 and £85 per person for a long-haul journey.
Passengers in the UK paid a total of £1.9bn in APD in 2009, which rose to £2.1bn in 2010/11 and is forecast to rise to £3.6bn in 2015, according to the airlines.
The airline heads are challenging Osborne to commission an independent report into the effects of APD on the UK economy.
The airlines claim that the situation of UK APD mirrors that of the Netherlands in 2008/9, when a similar tax was imposed.
The tax was designed to raise £300m a year, but was abandoned after 12 months after costing the Dutch economy more than £1bn.
The airline chiefs' letter states: "For hard-working families, APD is a tax too far for the privilege of taking a well-earned holiday. It is also a tax on tourism and a tax on business.
"Aviation doesn't just drive exports – it is a major exporter in its own right with our airlines earning nearly £11bn of foreign revenues every year. Tourism is one of the UK's most important earners and is worth £115bn to the UK economy.
"We take our responsibility to the environment very seriously and have taken steps to reduce our impact. We support emissions trading (ETS) in principle, but a combination of both APD and ETS when it is introduced is unsustainable."
Walsh attacked former transport minister Phillip Hammond at this year's ABTA travel conference, claiming: "(He) does not look at the impact APD is having on transport – he looks at the impact it is potentially having on the deficit."
Read what BA's Walsh, Google and TUI told Marketing about what lies ahead in travel's turbulent market, here.
Follow Loulla-Mae Eleftheriou-Smith on Twitter @LoullaMae_ES