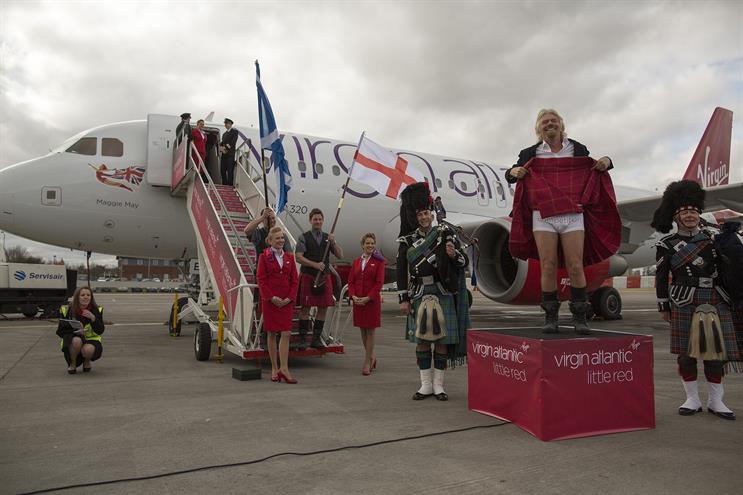 Little Red launched in March last year to compete against British Airways (BA) in the short-haul market. The carrier flew from London Heathrow to Manchester and Aberdeen to Edinburgh, using slots occupied by BMI, acquired by BA parent company IAG.
Now Virgin Atlantic said the final Little Red flight from London to Manchester will take place in March next year, while the last Edinburgh to Aberdeen service will end in September.
Virgin Atlantic blamed BA's "monopoly" on domestic slots, plus the fact most passengers were using Little Red as a standalone service rather than for connecting flights to international destinations.
The odds were stacked against us and sadly we just couldn't attract enough corporate business on these routes
"High levels of connections onto Virgin Atlantic's long haul network have always been important to the success of Little Red," the company said in a statement.
With chief executive Craig Keener under pressure to return the airline to profit by the end of this year, the company said Little Red had failed to make a "positive contribution" to the network.
Both Keener and Virgin Atlantic president Sir Richard Branson blamed the European Commission for granting a "meagre package" of slots.
"When the competition authorities allowed British Airways to take over British Midland and all of its slots, we feared there was little we could do to challenge BA's huge domestic and European network built through decades of dominance," Branson said.
He added: "To remedy this, we were offered a meagre package of slots with a number of constraints on how to use them and we decided to lease a few planes on a short term basis to give it our best shot.
"The odds were stacked against us and sadly we just couldn't attract enough corporate business on these routes," Branson concluded.
But BA's parent company, IAG, pointed out Little Red saw few passengers to begin with.
"Little Red's planes are flying about one third full so it is no surprise that the airline's masters in Atlanta have decided to axe it," a spokeswoman told Marketing.
The statement refers to previous claims from BA that Virgin Atlantic is effectively controlled by its Atlanta-based partner, Delta, which holds a 49% stake. IAG chief Willie Walsh has previously described Little Red as a "mistake" and speculated that the Virgin Atlantic brand would disappear after the Delta deal.