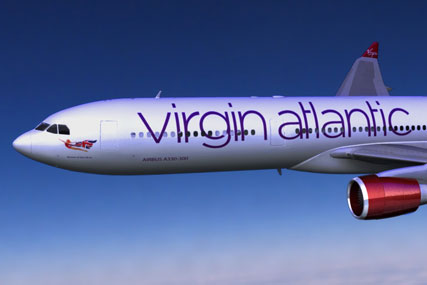 Branson owns 51% of Virgin Atlantic, with the remaining 49% held by Singapore Airlines.
In November, Branson called in Deutsche Bank to assess the aviation market and his airline's position within it, and in April told Bloomberg it "would make sense to have a partner for the business" while stressing he intended to retain control.
Speaking yesterday (8 September) at the opening of the Branson Centre of Entrepreneurship in Jamaica, Branson said that he will stay involved in Virgin Atlantic until he "drops", adding that it is "likely" an alliance with another airline would take place.
He said: "If we have to make swaps and shares with another company in order to make the right alliance work to strengthen Virgin Atlantic then I would be willing to do so."
He added: "At the moment we're building Virgin Atlantic. We've got a very good partner in the States and we're building Virgin Australia in the Far East. Without mentioning specifics, it is likely that some kind of further alliance will take place."