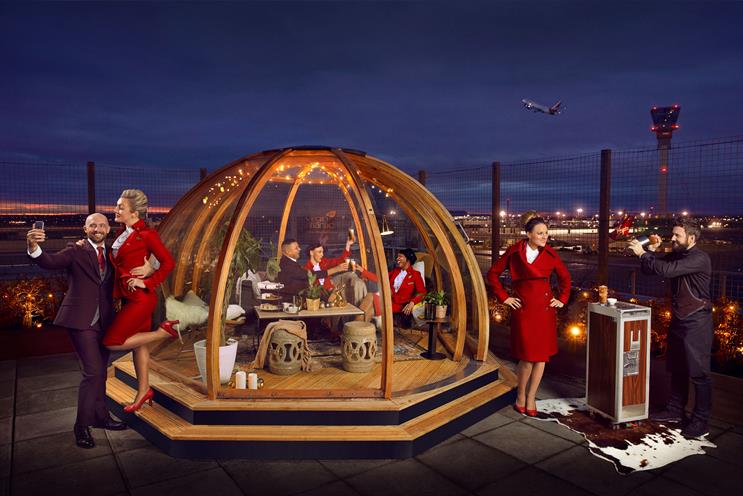 The airline has partnered with Coppa Club, the London restaurant chain which has set up igloos along the Thames near Tower Bridge, for the pop-up.
The igloo is available until 14 January and seats up to eight people. Guests will be able to enjoy food and drinks before they fly.
Daniel Kerzner, vice president for customer experience at Virgin Atlantic, said: "Once again we have shown what sets Virgin Atlantic apart. This winter we're bringing the UK's most in-demand pop-up direct to our customers by introducing an igloo on the roof of our Heathrow Clubhouse.
"Our customers love flying Virgin Atlantic as we are constantly innovating to create unique experiences that set us apart. This is another example of doing the unexpected and wow'ing our customers with something they won't get anywhere else.
"This is the first of many experiences we will be launching on the ground and in the air throughout 2018."