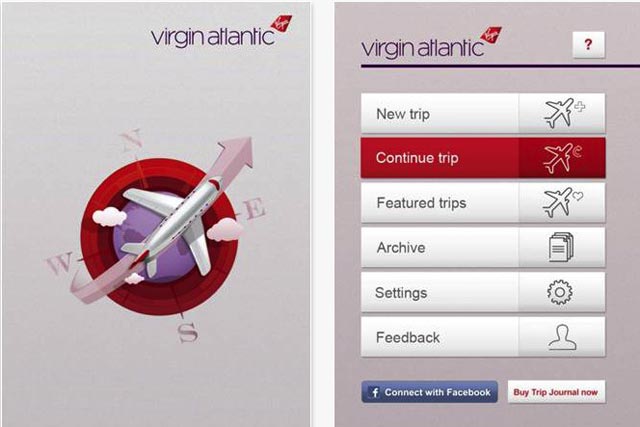 The 'Trip Journal' app, created by iQuest, allows users to upload holiday "experiences", such as photos or videos, to then share with friends through Facebook, Twitter, YouTube, Picasa and Flickr.
The app also has destination guides and travel tips from the Virgin Atlantic website www.vtravelled.com, and is available for both Android and iPhone. The brand has already launched three other apps, including a flight tracker tool last year.
The "vtravelled" site was relaunched recently and this week Virgin Atlantic announced a content partnership with 'Hg2 | A Hedonist's guide to…' , the luxury city guide brand, for the event.
The partnership will see editorial created for the site, concentrating on the 33 global destinations that Virgin Atlantic services, including content such as guides to restaurants and bars.
On Monday, Virgin Atlantic called for the Air Passenger Duty (APD) to be increased on short-haul flights, proposing a £20 flat rate, in order to redress the disparity between APD charges on short- and long-haul air travel.
Virgin Atlantic said that APD charges had risen by 50% on long-haul journeys over the past four years, while short-haul had seen an increase of 20%.
It said a new rate of £30 short-haul APD could bring in nearly £650m to the treasury, while tax paid on long haul travel is subsidising short haul by £222m per year because the tax hasn't increased evenly.
The current APD charge for economy class short-haul flights per passenger is £12.