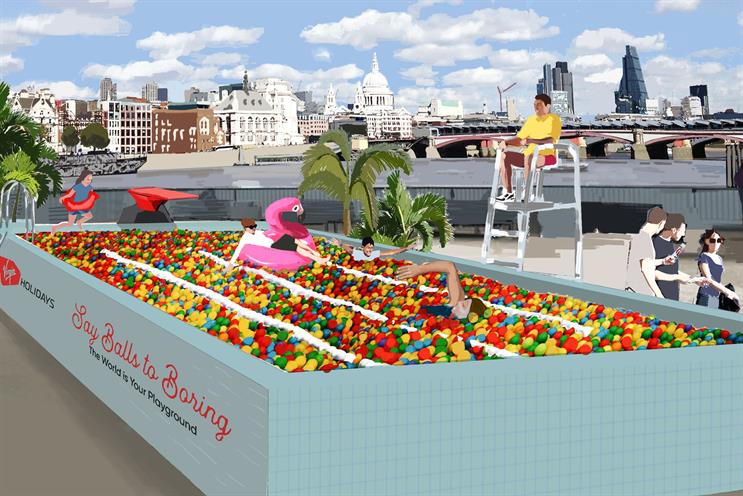 The "Say balls to boring" activation is running on 13 and 14 September at Observation Point on London's Southbank, and Virgin Holidays is claiming it to be the biggest outdoor ball pool in the UK with more than 140,000 re-usable balls.
The brand will be giving away holidays during the experience for those who pick out one of four golden balls. The activation is being delivered by PR agency One Green Bean.
Virgin Holidays is hosting the event ahead of a new TV ad that will air during X Factor on 15 September. Earlier this year the brand appointed Abbot Mead Vickers BBDO to handle its above-the-line marketing.
Joe Thompson, managing director at Virgin Holidays, said: "We want to inspire people to get out and start seeing the world as a playground – especially as some succumb to the end of summer slump. The Virgin Holidays ball pool is the perfect way to dive into an adventurous way of discovering the world and we welcome anyone willing to take the plunge."