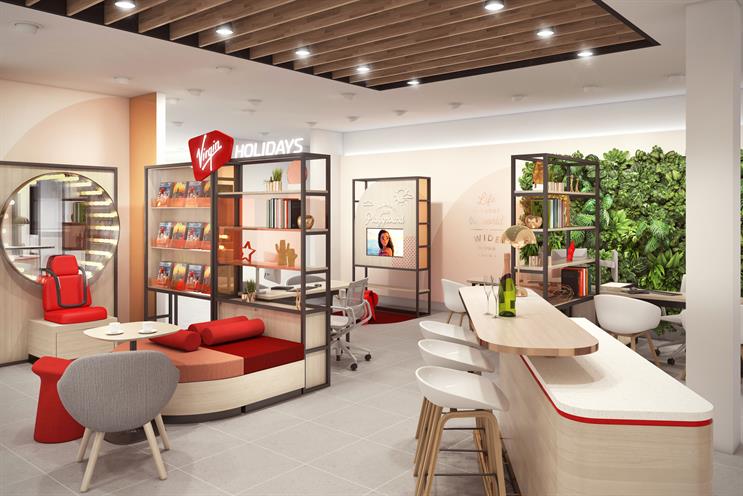 The space will feature a green living wall, soft ottoman seating and a Champagne bar. Some stores will also have the "world's first in-store rollercoaster" where visitors can travel through some of the destinations that the travel company offers, such as Africa and Las Vegas, using VR technology.
The stores, created by YourStudio, are designed to be "calm and reassuring" with "soft-hues, rose golds and metallics". They will be in Next shops including Crawley Country Oaks, Belfast Donegal Place and York Vanguard Retail Park.
Earlier this year Virgin Holidays opened its first store in Wales, which includes the VR rollercoaster.
Dan Buckingham, head of retail at Virgin Holidays, said: "We're continually looking to diversify and expand our retail network – and Next is an obvious partner. We have worked with YourStudio for different concepts we've been trying and they always deliver engaging, immersive and successful store design."