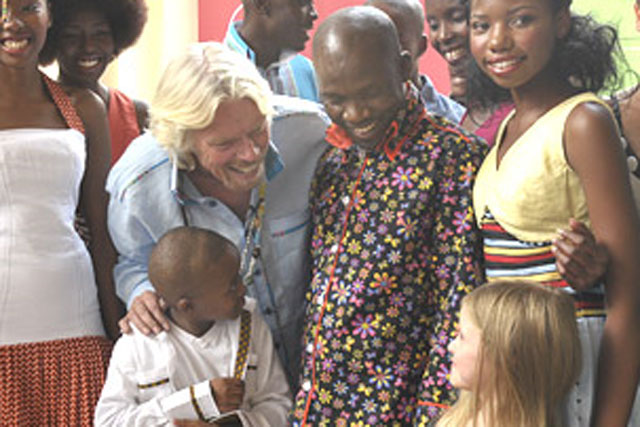 The centre, located in Montego Bay, Jamaica, is operated by Virgin Unite, the non-profit foundation of the Virgin Group. Virgin Holidays is the lead business sponsor.
The Branson Centre of Entrepreneurship aims to provide "aspiring entrepreneurs" with guidance for their business ideas and provide a platform for job creation across the Caribbean and lift the area's economy.
The centre will run an "incubator programme" to help local entrepreneurs with accounting services and will provide networking opportunities and marketing advice through personal mentorship.
The centre has the support of independent sponsors including Chris Blackwell, the founder of Island Records.
The first Branson Centre of Entrepreneurship opened in Johannesburg, South Africa, in 2005.
Amanda Wills, managing director of Virgin Holidays, said: "Our $3.5m, 10-year commitment to this centre reflects how seriously we take our responsibility to protect the people and the places our customers enjoy in this region.
"This fantastic centre will harness that energy and make a tangible contribution to its future as a sustainable tourism destination."
Sir Richard Branson said: "While the centre will be a resource, the true spirit will come from the Caribbean people who are taking bold steps to improve their communities and regenerate the economy.
"We are looking for more partners to join us so we can help the business grow, create job opportunities and inspire the next generation."
Yesterday (7 September) Virgin Group named Ian Rowden as its new chief marketing officer.