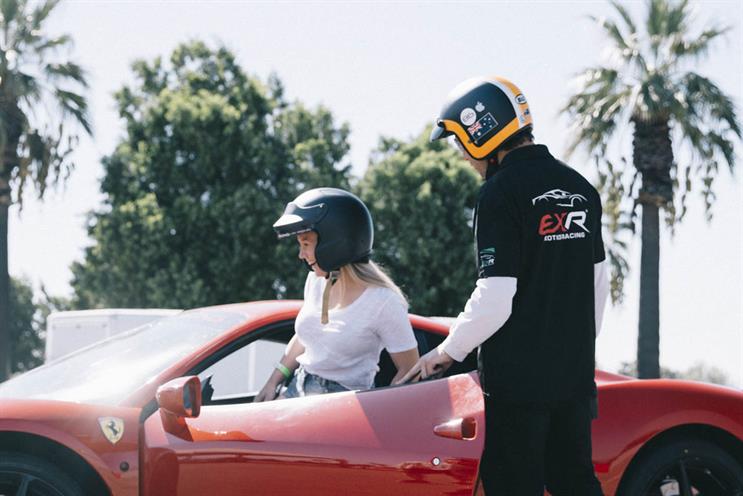 The new proposition features 300 experiences across the US and Canada thanks to a partnership with Viator. Virgin Holidays chose to launch this new branch of the business in the US ahead of other markets because it is a strong market for the brand.
The campaign strategy, led by Abbott Mead Vickers BBDO, is based around reaching independent travellers in a "fun and interesting" way, but also to engage the brand's sales team and help them promote the products, James Burton-Lee, customer and marketing director at Virgin Holidays explained.
"It's one campaign in three parts. The first was to give our stores a temporary brand refresh to introduce Holidos," Burton-Lee said. "We felt the name change worked really well, it's very Virgin and something our teams can catch on to. Then the ideas spun out in quite a few creative sessions."
Today, the team is rolling out the second stage, a below-the-line campaign that will engage both internal and external audiences.
"We really worked on the idea. We needed it to be fun and engaging for both our people and audiences. We played around with lots of ideas," Burton-Lee said.
The final hero idea was to cast a pair of identical twins and have them pick experiences for each other and follow them across the US (see video, above). With one of the twins an adrenalin junkie and the other opting for a more laid-back approach to life, the twins pick the experiences best suited to their sister – with a few cheeky curveballs thrown in for good measure.
The creative was led by One Green Bean executive creative director Kat Thomas, while Adam Morley from Studio Yes directed filming.
"We chose to cast 'real people' instead of celebrities so people could really see what it was about. The idea was also to demonstrate how two people can go on the same normal holiday, but by adding experiences it can become very unique and personalised," Burton-Lee said.
The campaign is supported through in-store, PR, social and digital channels. Next week, the campaign will launch an online competition.
Next year, Virgin Holidays plans to make experiences a key part of its above-the-line activity.