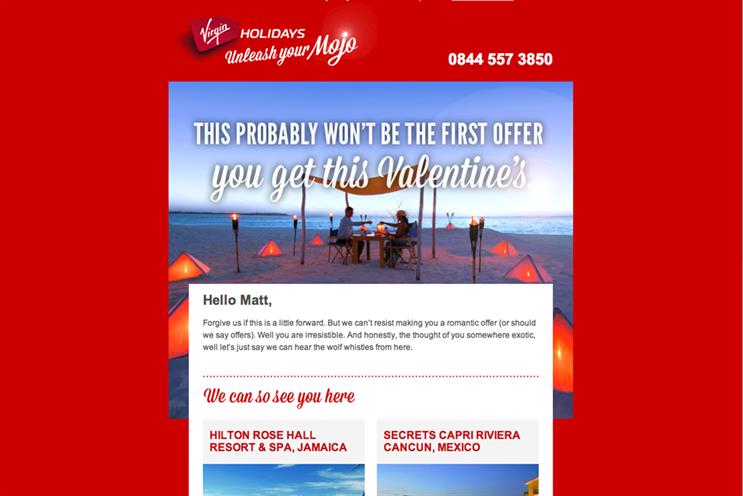 Starting today, Virgin Holidays will begin sending customers an email that, when opened, plays a wolf whistle sound.
The email details offers on holidays to the US and the Caribbean and is written in flirty language. For instance, the subject of the email is "we want to proposition you". The idea is that customers can book holidays and surprise their partner – or just treat themselves – with it as a Valentine's Day gift.
Lida created the work, which fits in with Virgin Holidays' existing "unleash your Mojo" campaign, which has also included TV spots. The latest work was written by Michael Poole and art directed by Alan Mackie.
Nicky Bullard, the executive creative director at Lida, said: "It's really hard to be disruptive with email. But this will be the first time an email has wolf whistled at you, turning up your mojo dial on one of the most mojo-enhancing days of the year."
Virgin Holidays was criticised by skin cancer campaigners last month (January 2014) for print ads, created by M&C Saatchi, which showed people with oddly-shaped tan lines.