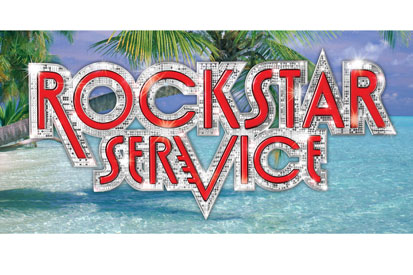 It will be supported by a campaign, created by MCBD and Elvis, that continues Virgin Holidays' existing ad strategy of 'Ask for the world'. The ads target consumers looking for the best service across airports, transfers and hotels.
The 'Rockstar Service' ads will feature a fictional Spinal Tap-style US rock band called The Danke Schons, who will be shown on a package trip with Virgin Holidays ahead of recording their third album.
The campaign will run across TV, print, outdoor, digital and direct, with radio ads to be voiced by legendary The Who frontman Roger Daltry. It will also include a dedicated Danke Schons Facebook page and six-minute 'rockumentary' film to be hosted on the brand's website and YouTube channel. The activity launches on 7 May and will continue throughout the summer.
The project has been led by Virgin Holidays marketing director Andrew Shelton, who claimed the brand is right to differentiate itself on its reputation. 'This ad comes very much from the heart of the Virgin brand - customer service,' he said.
Virgin Holidays launched its first TV ad campaign in 2008 featuring singer Charlotte Church, but dropped the celebrity from marketing soon after. Earlier this year, it returned to TV with an ad in which a burlesque dancer promoted price offers.
Travel firms have made big marketing investments so far this year, with TUI brands Thomson and First Choice maintaining a near-constant presence, and Thomas Cook airing TV ads with Jamie and Louise Redknapp.
Lastminute.com also returned to TV in 2009 after a four-year hiatus, and last month launched a campaign encouraging consumers to forget the recession and book a holiday abroad.
The industry has, however, been hit by the volcano crisis, during which UK flights were grounded for six days. Shelton said it highlighted the need for better customer service. 'People want to be looked after when things go wrong, but should also be treated well when they go right,' he added.