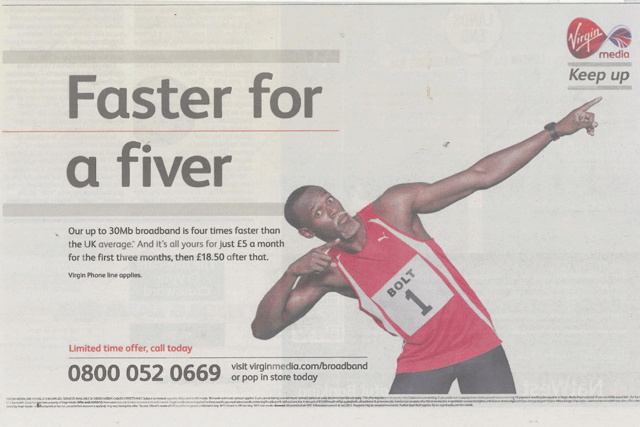 The ad, promoting its 'Faster for a fiver' broadband promotion, ran in February and contained small-print text detailing conditions of the deal.
The complainant believed the size of the text was not legible and was therefore misleading.
In its defence, Virgin Media said that the small print in the ad would be clearly visible to a normally sighted person and the print was larger than the average used in the industry.
The ASA acknowledged that the small print was large enough for a normally sighted person to read, but said the low quality of the print meant it was not clearly visible for someone reading it once, at a reasonable distance and speed.
The watchdog said that because the small print contained material information that was not presented clearly, the ad was misleading.
It banned the ad in its current form and informed Virgin Media to make sure such qualifications appeared more clearly.
Last week, Virgin Media pulled a TV ad featuring actor David Tennant after BBC Worldwide complained that it used 'Doctor Who' to promote its TiVo product.
Follow Sarah Shearman on Twitter @Shearmans