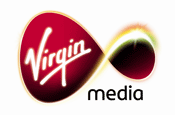 A poster for its services contained claims on download times, which heavy users could not achieve at peak times.

The company failed to mention that it capped download speeds during peak hours.

The Advertising Standards Authority ruling said: "We considered that one of the main objectives of the ad was to highlight the speed with which customers could download a TV show on all three of Virgin Media's packages and, in the absence of any clarifying text, readers were likely to understand that those speeds applied at all times."

Virgin had argued that its capping system only focused on the heaviest users, and was only in operation between 4pm and 9pm.

The original complaint to the ASA was made by Virgin Media's rival, BT.