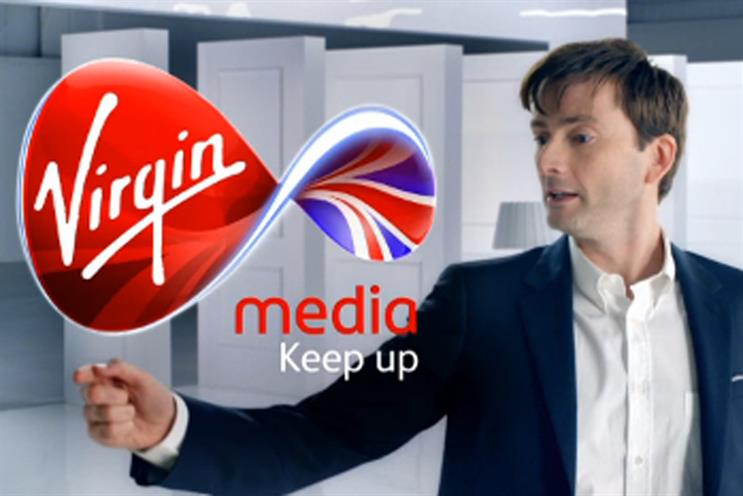 The deal was confirmed this morning as Virgin Media reported its results and is subject to the approval of shareholders of both Liberty Global and Virgin Media.
Neil Berkett, the chief executive of Virgin Media, will stand down from the company after overseeing the deal's completion.
It is understood that one of the strengths Liberty Global was attracted to was the Virgin Media name and in a statement the companies said the business will continue to operate under the Virgin Media brand.
Mike Fries, president and chief executive of Liberty Global, said: "Adding Virgin Media to our large and growing European operations is a natural extension of the value creation strategy we've been successfully using for over seven years.
"Virgin Media will add significant scale and a first-class management team in Europe's largest and most dynamic media and communications market.
"After the deal, roughly 80% of Liberty Global's revenue will come from just five attractive and strong countries – the UK, Germany, Belgium, Switzerland and the Netherlands."
Under the terms of the agreement, Virgin Media shareholders will get $17.50 in cash, 0.2582 Liberty Global Series A shares and 0.1928 Liberty Global Series C shares for each Virgin Media share they own.
Based on the price of Liberty Global's shares on Monday 5 February, this reflects a price of $47.87 per Virgin Media share or a 24% premium on Virgin Media's closing price on Monday.
One of Virgin Media's most visible shareholders, the founder of Virgin Group Sir Richard Branson who owns around 3% of the company, has already voiced his support to the deal.
Branson said: "This deal is good news for the company, its customers and our people. Together, Liberty Global and Virgin Media are in a great position to shake up the industry and bring the full power of digital technology to UK consumers."
Virgin Media reported revenue of £4.1bn across 2012, an increase of 2.7% year on year, while in the fourth quarter of 2012 its revenue was £1.0bn, an increase of 1.6%.
Virgin Media said customers taking up its premium TiVo service now make up 35% of its TV base and the company added 896,900 more TiVo customers during 2012, including 187,300 in Q4, to reach a total of 1.33 million.
Malone, who holds more than 35% of the voting power of Liberty Global, is a long-standing rival of Murdoch and News Corporation. Liberty Global are competitors in the pay TV market in the US and has minority equity investments in Time Warner and Viacom.