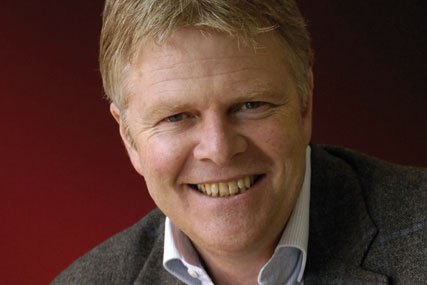 Speaking at the annual Cable Congress in Brussels today (4 March), Berkett said he was far from convinced that the BBC Trust was providing a "sufficiently rigorous and transparent scrutiny of the corporation's activities and its impact on the market".

Virgin Media has long argued that Project Canvas's stated goals of lowering barriers to entry, democratising access to TV and creating a simple environment, could just as easily be achieved with a simple open technical standard.

But, delegates heard, rather than developing an open set of standards that could be adapted by manufacturers in a similar way to Freeview, users and cable and satellite operators would have to use the Project Canvas interface and EPG.

The Virgin leader said there was no need for the BBC to create an entirely new TV platform with mandated user experience and a single, proprietary central user interface, in order to achieve its stated goals.
Berkett said: "If Project Canvas has a set of genuinely open, technology-neutral standards, then it has the potential to inject a much needed momentum into the UK's digital economy."

He went on to warn: "If these standards are contingent on the adoption of a single, branded interface, controlled by the BBC and its partners, then Canvas will significantly distort the market, restrict consumer choice and chill private sector investment."
The BBC Trust is expected to give its approval to the Project Canvass venture by the end of the month and has already given provisional approval to the service, which is backed by ITV, Channel 4, Five, TalkTalk and BT.
In response to Berkett's comments a BBC Trust spokesperson said: "The Trust's assessment of Canvas has been a rigorous process which has given ample opportunity for comment and expression of views.

"The Trust published provisional conclusions at the end of last year. There was then a further period of consultation which closed last month.

"The Trust is now considering the responses to that consultation before publishing its final conclusions this spring."