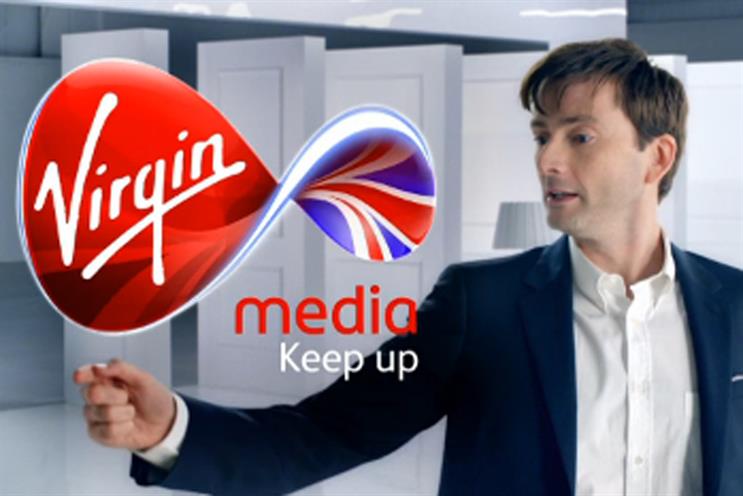 The TV ad shows the opening credits for popular TV shows, but then they disappear because they have been accidently deleted, but then the voiceover remembers it is okay because Virgin Media's TiVo box is able to undelete programmes.

Bartle Bogle Hegarty created the ad and the creative team was Dan Morris and Charlene Chandrasekaran. Post production was by The Mill and the sound was by Factory Studios.

The ad launched during 'Coronation Street' on Friday evening and Fifty6, the joint venture between Manning Gottlieb OMD and Goodstuff, planned and bought the campaign.
An earlier ad in the campaign featured actor David Tennant disappearing because he had been deleted, but then reappearing due to the TiVo undelete function.

Richard Larcombe, director of advertising and sponsorship at Virgin Media, said: "Our customers love how TiVo helps them watch their favourite telly and our incredible service has a whole host of impressive features that mean you never have to miss a moment – even if you accidentally delete it, TiVo can bring it back in a jiffy.

"This innovative campaign brings home the message that TiVo gives you amazing control over your TV and I'm delighted to launch another ground-breaking takeover from Virgin Media that will capture the imagination of viewers.

The ad follows a 2012 spot that caused footage from Yeo Valley, Citroen and Magners ads to "buffer" as part of a call for better and more reliable broadband, such as Virgin Media's superfast service.

Last month Liberty Global, the American cable giant, agreed a $23.3bn (£14.9bn) deal to buy Virgin Media.


Follow @MaisieMcCabe