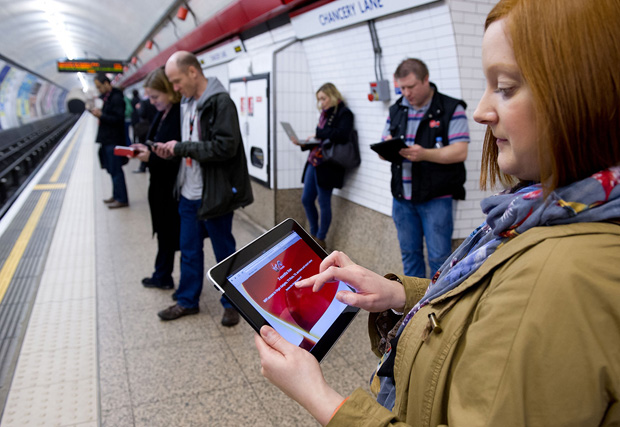 The move marks a change in strategy for Virgin Media, as initially it had intended for the free Wi-Fi to run only until the Olympics had finished.
The service will be free to everyone throughout 2012, while in 2013 the Wi-Fi portal with TfL travel information, updates and London news and entertainment will remain free for Tube passengers.
In the New Year, customers who are not signed up to Virgin Media or Virgin Mobile will not be able to leave the portal page in order to browse the web.
However, Virgin Media is in discussions with other mobile services about the possibilities of offering free internet access to people not on the Virgin network.
Wi-Fi is now available in 72 London Underground stations and is due to be rolled out to up to 120 stations.
Virgin Media claims over 661,000 people are now online underground with Waterloo, Victoria, King's Cross and Oxford Circus being the busiest stations in terms of online traffic.
Jon James, executive director of broadband at Virgin Media, said: "Commuters and visitors will be able to make use of the internet throughout 2012 and we're in positive talks with potential wholesale partners to ensure a fantastic experience for all Tube passengers throughout 2012 and beyond."
A Virgin Media spokeswoman said it will not be rolled out to all stations because it is focusing on the "most useful" stations and added there were technical difficulties with installing it in some stations.

Follow @mattchapmanuk