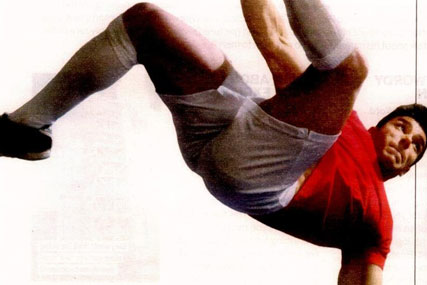 The ads, created by ad agency RKCR/Y&R all stated "Amazing HD, No Monthly Fee" and the press ads quoted a £49 one-off, set-up fee.
Eleven complaints, including two separate ones from Virgin competitor Sky, challenged whether the ad claims were misleading to viewers.
The ASA upheld complaints that the ads were misleading because "The overall message of the ad was that customers could receive HD channels for little cost, and the ad referred to a set-up fee that consumers could infer was the only applicable charge".
An additional £35 installation was required for new customers and was considered by the ASA to contradict the main message of the ads.
The television ad also states in the small print "Cabled areas only. Min contract. Subject to survey, compatibility. When taken with any Virgin TV package. Usual monthly costs apply. Install fee £49 standard setup. HD-ready TV required".
Two complaints claimed all the TV ads were misleading because they failed to make clear that customers might have to upgrade their TV package to take advantage of the offer.
The upgrade requirement was a factual error and was later corrected, but the ASA determined that viewers could have been given incorrect information, which made them ineligible for the advertised offer.
Another complainant also thought the TV ad was misleading because it implied that all available HD channels would be included, when that was not the case.
The ASA stated: "We therefore concluded that in the absence of qualification to make clear that a limited number of HD channels would be available, the ad was likely to mislead."
The ASA has ordered that the Virgin Media ads no longer be printed or broadcast in their current form.