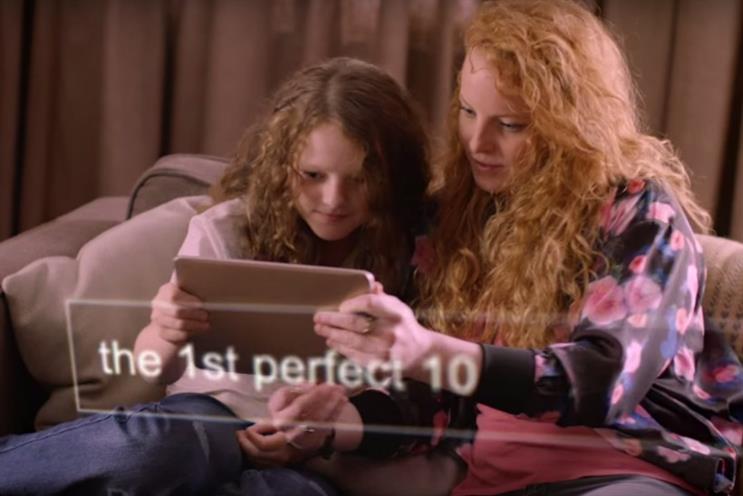 Called 'Inspire', the campaign focuses on the value of connectivity, rather than speed or price.
The ad shows a young girl on her sofa, watching women's football on her tablet.
She starts off by watching England footballer Steph Houghton, before her mother shows her a raft of female icons like Romanian gymnast Nadia Comaneci, Billie Holiday, Emmeline Pankhurst and Paloma Faith, both a singer and an outspoken feminist.
It ends on a shot of wide-eyed optimism, or slightly creepy death stare, depending on your view.
The ad is soundtracked by a cover of Alicia Keys' 'Girl on Fire' by X Factor contestant Fleur East.
Vivid isn't a standalone brand as such, but a way to distinguish Virgin Media's fastest broadband packages from the slower tiers.
Vivid comprises 'ultrafast' broadband speeds of up to 100mbits/sec, or 200mbits/sec. According to the ISP, 90% of its customers will be able to upgrade by the end of the year. The launch comes amid Virgin's £3bn network investment programme.
The multimillion-pound campaign will go live during the first ad break of England v Australia Rugby World Cup match on Saturday, and run until the end of the year.
It will also run in cinema, online, social media, print and outdoors. Virgin will also contact its 4.6m broadband customers about how to upgrade.
Kerris Bright, chief marketing officer at Virgin Media, described the ad as a "provocation".
She said: "Virgin Media is establishing a new standard within the marketplace through the launch of Vivid with speeds up to 200mbits/sec, so it was important we established a leadership stance in our advertising too."
Brand: Virgin Media
Agency: BBH