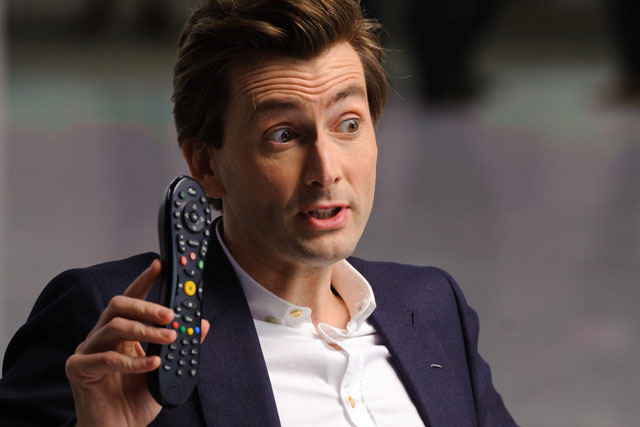 The campaign launch comes as competition hots up between Virgin Media and rivals such as Sky and BT.
The TV campaign, created by Bartle Bogle Hegarty, will break during 'Britain's Got Talent' on ITV tomorrow (31 March) and will advertise its bundle of services, which Virgin Media calls Virgin Media Collections.
There are three ads in the campaign.
The first ad shows Tennant in front of a TV and focuses on Virgin Media's TiVo service. Tennant explores his own back catalogue, while Branson makes a time-travel discovery of his own.
In the second TV ad, Branson and Tennant are featured in a "meditative scene", highlighting that Virgin Media's services include Sky Living and Sky Anytime as standard to customers.
The third ad features Tennant enjoying the wonders of an underwater world.
The campaign runs across TV, online and cinema. Media planning and buying is handled by Fifty6.
It follows Virgin Media's recent ads, featuring Usain Bolt and Branson, advertising its superfast broadband.
Follow John Reynolds on Twitter @johnreynolds10