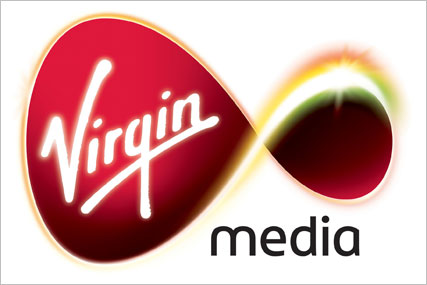 In a 74-page document the broadband and pay-TV company accuses the partners in Project Canvas, which include ISP rivals BT and TalkTalk, as well as the major free-to-air broadcasters, of departing from their stated objectives of creating a set of open standards for next generation TV.

It claims the partners are creating a proprietary closed platform that they control, prescribing its look and viewer experience, and may in future favour it over other TV services such as Virgin's own.

Arguing that the partners have a disincentive to compete with each other, thus stifling future innovation, the complaint points to comments made by TalkTalk chairman Charles Dunstone to the effect that TalkTalk did not intend to invest further in its own digital television service (formerly Tiscali TV).

It quotes Dunstone as saying: "We have a much better chance of succeeding alongside the PSBs with Canvas when it is ready."

Virgin Media has made the move after months of dialogue with Project Canvas, including considering the possibility of creating Canvas-compatible Virgin Media set-top boxes. It is believed to have been torn between Canvas being a selling point for its broadband customers, and ceding its relationship with its pay-TV customers to Canvas.

The final straw for Virgin Media is understood to have been the realisation that Canvas getting equal prominence to Virgin Media in the look and feel of the service was not enough for the consortium.

A Virgin Media spokesman said: "We have not taken the decision to file this complaint lightly. We have worked with both the BBC and their joint venture partners successfully in the past to bring exciting new services to consumers, such as when we were the first to make BBC iPlayer available via the television screen.

"However, the Canvas partners have significantly exceeded their original claims to be creating a common set of open standards which could have been improved upon by others and are now intent on controlling every aspect of how people watch TV. "

The spokesman added: "The BBC Trust has already acknowledged, but then completely ignored, the impact that Canvas will have on so many different organisations, from consumer electronics firms to software developers and enterprising new technology manufacturers, to independent programme makers. We strongly urge Ofcom, supported by the OFT, to thoroughly examine Project Canvas and its clear anti-competitive behaviour."

Virgin's intervention threatens to delay the launch of Project Canvas set-top boxes, which is expected to happen before Christmas.

Project Canvas emerged in early 2009, led by original partners the BBC, ITV and BT, after the Competition Commission blocked Project Kangaroo, a video on-demand joint venture between BBC Worldwide, ITV and Channel 4.

The commission objected to the Kangaroo partners controlling the vast majority of UK-originated TV content.

Canvas has passed regulatory tests from the BBC Trust and the Office of Fair Trading, signing up more partners along the way in the shape of Channel 4, Five and transmission company and SeeSaw owner Arqiva.

Although it was hit by Five's withdrawal as a partner last month, the consortium has appointed a chairman, Kip Meek, and is recruiting a chief executive.

Ofcom and Project Canvas could not be reached for comment.

Ofcom has previously raised concerns that Canvas could face the same regulatory issues that spelled the end for Project Kangaroo.

In its April 2009 submission to the BBC Trust, Ofcom suggested that Project Canvas has the potential to be an exciting and innovative service. It highlighted several areas of concern, including making Project Canvas content available to services beyond Freeview and Freesat, because the service could discriminate against commercial organisations that are not involved.