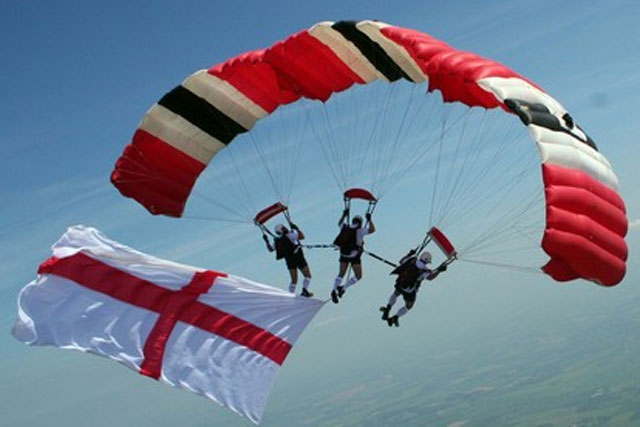 As part of the sponsorship, Virgin Media will be providing the team of 12 with BlackBerry Curve 3G handset packages, to help them stay connected when travelling.
A Virgin Media logo will also feature on the Red Devils' jumpsuits and there will be branding on the team's website.
Graeme Oxby, executive director of mobile and home phone at Virgin Media, said: "The Red Devils are a fantastic example of team work and ambition and what better fit for two red, British, superfast brands."
Other Red Devil sponsors include Kukri Sports, Seat and Bloc Eyeware.
In November last year, Virgin Media announced it was supporting the Dallagio Flintoff Cycle Slam, which will see the sports stars and a team of 250 cycle from Greece to London and takes place this month.
Last month, Virgin Media announced it would be bringing Wi-Fi to the London Underground, initially free to everyone during the London 2012 Olympics but later at a cost for non-Virgin Media customers.