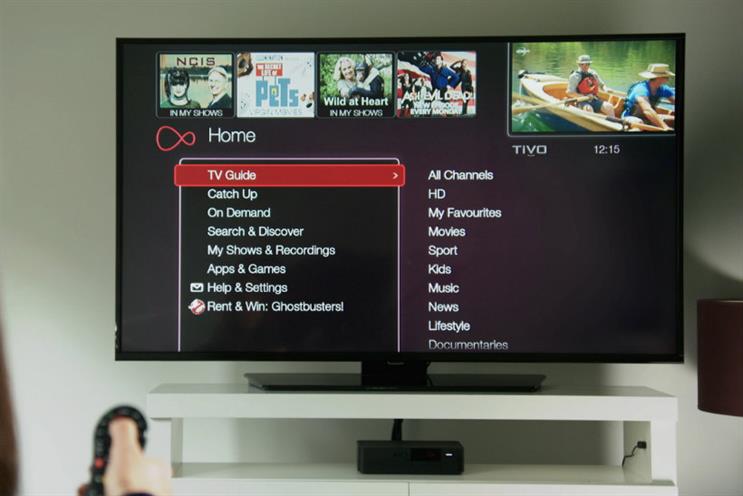 An apparent contender against Sky Q, the Virgin TV V6 runs on its TiVo software and offers apps such as Netflix and BBC iPlayer. It can also record up to six programmes at once and offers 1Tb of storage, allowing for 500 hours of standard definition recordings.
Virgin Media is also encouraging second screening with its own-brand, Android-powered TellyTablet, which cots £299 upfront for existing customers. They can also buy the tablet through a mobile bundle.
The idea is to enable telly watching around the house, with access to Virgin TV's range of apps, plus access to Google's Play Store.
The tablet features a 14-inch high-definition screen, four speakers, a claimed eight hours of battery life, 32GB of memory and various connectivity options.
Meanwhile, the Virgin TV Anywhere app allows customers to watch TV across different screens while on the go.
The new releases give Virgin Media a stronger footing in the growing on-demand entertainment market, as consumers shift away from subscriptions and linear TV.
The provider has also unveiled the Virgin Media Store, allowing customers to buy new releases before they are out on DVD. It is also available to non-Virgin Media customers on desktop and mobile. Customers buying a film and show to stream will also receive a DVD version in the post. The store launches in February.
Finally, a Virgin TV kids' app launches in February, offering younger viewers an advertising-free experience. The app offers cartoons, games and picture books and is available for free to subscribers on Virgin's 'Fun' bundle. There are no in-app purchases.