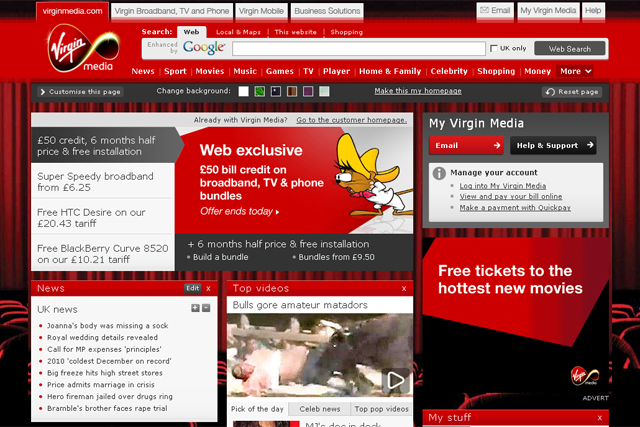 It is understood an 18-strong team, called Virgin Media Digital Sales, will sell the digital ads on the Virgin Media website, VirginMedia.com, as well as advertising against Virgin Media's on-demand content and new TiVo platform.
In his new role Brandon will report to Cindy Rose, executive director of digital entertainment at Virgin Media. Brandon joined Ids as director, platforms, in February 2009 and is a former head of interactive at Channel 4.
It is believed that Ids director of digital Stuart Flint will take a lead agency facing sales role in the new team but it is not known if his exact position has been confirmed.
It emerged that
Virgin Media was planning to create a digital sales team
, called Virgin Media Digital Sales, of between 15 and 25 people, to sell advertising on its online, mobile and TV platforms in August 2010.
Many members of Ids's 100-strong staff have moved on to other jobs; former Ids managing director James Wildman starts at Yahoo! as managing director and vice-president of sales for UK & Ireland today.
Campaign revealed the
closure of Ids in July this year
, following the announcement that
the UKTV ad sales contract, Ids's last major contract, would move to Channel 4
from the start of 2011.
Ids's other major contract, for Virgin Media Television, moved into Sky Media at the start of this year, following
the purchase of VMtv by BSkyB
and the integration of the two businesses.
A Virgin Media spokeswoman declined to comment.