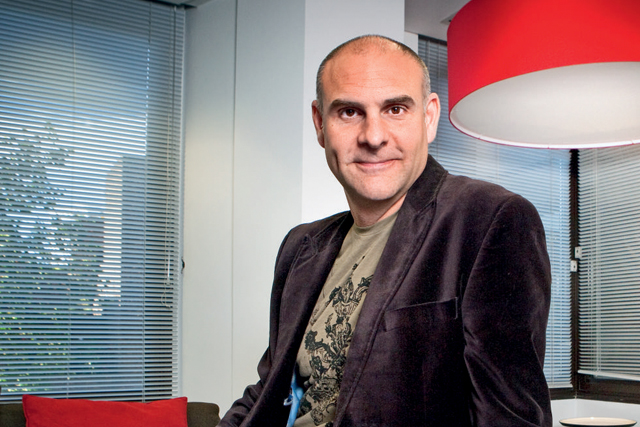 What a few months it's been. In June, Liberty Global's acquisition of Virgin Media was completed. Since then, I've been working with the new management to find the best structure for marketing at Virgin Media. Eventually, we decided to dispense with the chief marketing officer role: to better reflect the Liberty operating model, giving commercial strategy, marketing and customer experience their own reporting lines. So I agreed a date when I would finish up.
Well, the weeks flew by, and almost without thinking about it I found myself faced with my final days as an employee of the company.
The past five years have been brilliant fun. I joined Virgin Media back in January 2009 for what I thought would be a one-year contract, yet here I still was. I'm extremely proud of what the company has achieved in that time. So I was really delighted to be asked whether I would consider sticking around for a while to help with the integration of Virgin Media into the Liberty Global family. Not only do I get to prolong my tearful goodbyes, but I also get to put off thinking about what to do next for a bit longer.
I wanted to mark my leaving alongside those with whom I had worked closest over the years. I'm not one for big parties, so I decided on a more personal approach and invited them to my house for dinner.
I love cooking (don't read that as meaning I'm any good at it), but I didn't fancy hosting and catering for so many people, so I enlisted the help of a friend, Dhruv Baker, who won MasterChef in 2010. Dhruv's parting gift was a tray of pistachio shortbread, which he said would go "brilliantly with coffee". I think Dhruv is an optimist - there wasn't much coffee being consumed - and I think we all felt a little worse for wear the following day.
Short break
Three weeks ago, I flew to southern Spain with my family to take a short break. All was going well until an ongoing back problem flared up, rendering me incapacitated.
I don't think I'll ever be able to erase from my mind the look of disappointment on his face when he asked me to strip down to my underwear.
Now, one of the benefits of Virgin Media working with elite athletes such as Usain Bolt is that you get to meet some of the best health professionals in the world. So I cut short my holiday and flew to Munich to see the doctor who looks after Usain - as well as the German national football team - Hans-Wilhelm Muller-Wohlfahrt.
Given his day is filled with tending to world-class athletes, I don't think I'll ever be able to erase from my mind the look of disappointment on his face when he asked me to strip down to my underwear. Following some back magic, I left Munich to join up with 14 industry colleagues for the start of the inaugural Marketing Academy Fellowship programme.
The Marketing Academy Fellowship was set up by Sherilyn Shackell and is an intensive programme to help industry leaders build the right capabilities to move into chief executive or board roles. It was pitched as a series of mentoring, coaching and learning opportunities, choreographed by the powerhouse that is McKinsey & Company, and I knew it was going to be good when I was put through my paces in an intense selection process.
The setting for the three-day course was the McKinsey Alpine University in Kitzbuhel (yes, they have a university) - a fantastic learning space, which appears not dissimilar to Hogwarts. My fellow Fellows were some of the industry's great and good, from the likes of Microsoft, BA, Coutts, GE and Paddy Power.
Although all of us had spent many years as marketers and knew of one another professionally, we had very little experience of each other personally, so our time spent together was brilliant. Not only did we get to debate some thorny topics but we also got to extend our networks, adding some genuinely brilliant people to our contact lists.
Guest speakers
Another area where we were spoilt was in the quality of the guest speakers. This was a combination of the McKinsey team, who talked us through their views on strategy, leadership and operations, and some world-class organisational leaders including John Neill from Unipart Group and Jeremy Gilley, the founder of Peace One Day (peaceoneday.org).
Perhaps because of my own career crossroads, these sessions got me reflecting on the type of leader I am and aspire to be. Looking around the room and listening to my colleagues, it also got me thinking about the size of the transition from CMO to CEO. When I started working in marketing 15 years ago, I don't remember too many marketers making their way to CEO, but the role of the CMO today feels completely different.
As I look forward, I'm encouraged by the opportunities facing us in the marketing industry. With the growing importance of econometrics, big and small data, social reputation management, and acquisition and attribution models, for me, the CMO role is beginning to overlap with that of the chief commercial and operations officer. And, as we know, plenty of those go on to be CEO. This is an exciting time - not just for me with my immediate challenge of bringing two businesses successfully together, but long term for marketers everywhere.