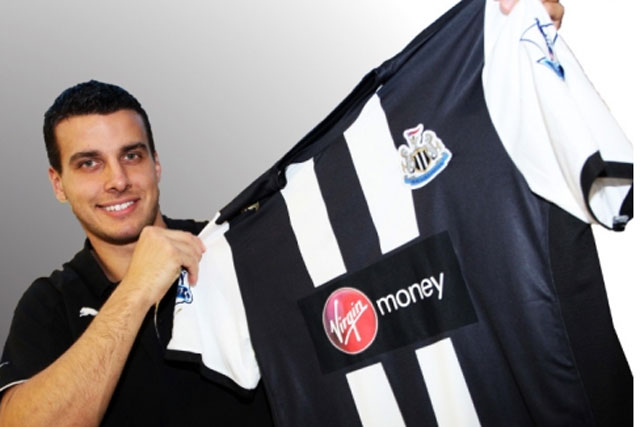 The deal will run for the rest of this Premier League season and for a further two seasons.
Marketing revealed in November last year that Virgin Money was in talks with the Premier League football club about replacing Northern Rock as shirt sponsor.
Northern Rock ended its sponsorship deal with the club just days before the Government-owned bank was sold to Richard Branson's Virgin Money.
Executives at Virgin Money wanted the Virgin Money brand name on the Newcastle shirts for last night's match against Manchester United, but were forced to use stick-on logos on the players' jerseys due to time constraints.
A spokesman for Virgin Money ensured that the new Virgin Money-branded shirts would be on show for Newcastle's next game.
Jayne-Anne Gadhia, chief executive of Virgin Money said: "Combined with our sponsorship of the Virgin London Marathon and the Edinburgh Festival 'Fringe on the high street', the shirt sponsorship of Newcastle United Football Club embeds our involvement in the communities we serve."
It is thought that the Northern Rock deal with Newcastle United was worth around £4m a year.
It is understood that Virgin Money is not in talks with the club about a taking on the stadium naming rights.
The club had been looking for a brand to take on the shirt and stadium sponsorship after the owner Mike Ashley changed the stadium name from St James' Park to the Sports Direct Arena, in November.
Follow John Reynolds on Twitter @johnreynolds10